Hans-Georg Maassen, the president of the Federal Office for Constitutional Protection, and the head of the Dutch secret service AIVD, Rob Bertholee, announced on Friday that the platform intends to be fully-functioning by July of this year.
Domestic intelligence agencies from all 28 EU member states as well as Norway and Switzerland will be involved in the discreet and informal network.
The platform will be supported by the European "Counterterrorism Group" (CTG) whose primary aim is to combat Islamist terrorism in Europe. The group was founded in light of the terror attacks on New York's World Trade Center on September 11, 2001.
Closer cooperation.
"Terrorist attacks in Europe, like recently in France, have shown time and again that both IS and al-Qaida operate in international networks," Maassen said in Berlin.
"In order to prevent further attacks, intelligence agencies must have access to all relevant information," he said, adding that "we can only master the challenge if we continue to develop the CTG and cooperate more closely in the future."
Bertholee added that the new platform will enable "European intelligence and security services to exchange knowledge on foreign fighters and the threat posed by them and their colleagues on a multilateral basis as quickly and comprehensively as possible."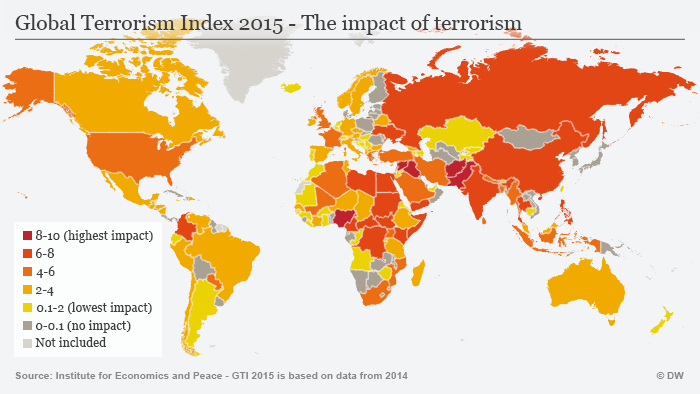 Threat of terror
The announcement on Friday came as Rob Wainwright, head of the European joint police force Europol, warned of new attacks by IS in Europe.
"One can expect IS or other religious terror groups to stage an attack somewhere in Europe with the aim of achieving many casualties among the civilian population," Wainwright said. Not only groups of militants but also individuals could be expected to carry out strikes, he added.
ksb/jm (AP, dpa)