With Kosovo likely to declare independence on Sunday, Feb. 17, European Commission chief Jose Manuel Barroso said he hoped for unity within the 27-nation bloc. The EU needs to act "in a coherent manner," Barroso said Thursday.
It's likely that most EU countries will quickly recognize the declaration of independence by Kosovo leaders, as will the United States. International unity is far from guaranteed, with Russia and Serbia heightened their rhetorical opposition to independence.
Even within the EU, some member states, notably Slovakia, Cyprus, Spain and Romania have expressed reservations about Kosovo's independence. Barroso said all EU member states agree that the current situation is unsustainable.
The EU is likely to send a mission to Kosovo which would be designed to help the country transition to full independence. Serbia and Russia were loathe to accept an EU-led mission, leaders of both countries said Thursday.
"Humiliation" for Serbia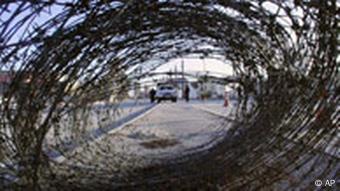 EU has said it will send a team to Kosovo
Serbia called the idea humiliating and said it would not cooperate.
"There would be no greater humiliation for Serbia if it, in any way, signed or agreed in some indirect way to this puppet state," Serbian Prime Minister Vojislav Kostunica told the Glas Javnosti newspaper in an interview.
No major Serbian political party accepts secession. The parties released a document Thursday annuling Kosovo's independence in advance. It declares any acts or activities of provisional authorities to be "null and void" and in breach of United Nations regulations.
"This annuls the acts and actions of the interim government of Kosovo that proclaim unilateral independence, because they violate the sovereignty and territorial integrity of the Republic of Serbia," the statement said.
European future
Serbia is in the midst of bitter political infighting over whether to pursue closer ties with the EU that threatens the coalition government with collapsing just weeks after it was formed. Kostunica said all other disagreements must be put aside until Kosovo has been sorted out.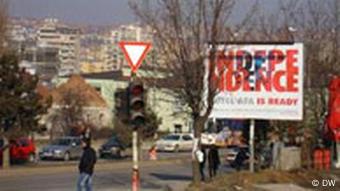 Kosovo is ready for independence
The EU has said it wants to see Serbia begin talks which could eventually lead to full membership in the bloc.
"We want to show to Kosovo and Serbia that their future is with us," Barroso said Thursday. "And we would like that any developments in the situation are managed properly and without creating more turbulence in an area that is already a very sensitive one," Barroso said.
Almost nine years ago, NATO bombed Serbian forces to put an end to a wave of killings in a two-year war between Serbia and Kosovo rebels. Kosovo has been under UN stewardship since 1999.
Kosovo has 2 million people, about 90 percent ethnic Albanians. Approximately 120,000 Serbs remain in the country. The EU is likely to send a 1,800-strong police and justice mission to Kosovo to ensure the rule of law.
Serbia, Russia ready to act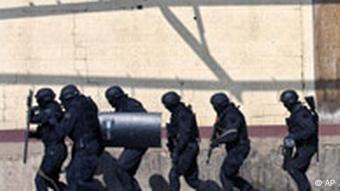 Concerns about violence remain
Both Serbia and Russia have secret plans ready in case the West recognizes Kosovo's independence. Neither have said what those plans might be.
"Serbia has the right...and Serbia will continue, through a series of concrete steps, to ... prove that Kosov is part of Serbia," Kostunica told a news conference.
Putin called the unilateral declaration of independence "immoral and illegal."
Putin said Russia has a plan in place if Kosovo declares independence, but didn't give any hint as to what form of action would be taken. He said Russia would not follow Europe's lead and recognize the independence of two pro-Moscow separatist territories in neighboring Georgia.
"If someone takes an idiotic and illegal decision, this doesn't mean we should do the same," he said.