My first experience drinking natural wine occurred in 2012. I was in Paris visiting a friend. I was also on the hunt for story ideas, and took lunch with the city's leading culinary guide, Wendy Lyn of The Paris Kitchen.
Before my visit, I had spoken to Lyn expressing my interest in doing a story on Paris. What was trending? Had Gallic cuisine wilted under its heavy sauces and demi-glaces, or was it - as rumored - experiencing a revival?
Lyn informed me the latter was indeed happening, and then mentioned natural wine.
"Oh, like organic or biodynamic wine," I replied.
"No no, honey, natural wine is something else altogether. You should do a story about natural wine. I'll take you out for lunch and introduce you to some people."
We met at Vivant, a small French bistro and former pet shop, perched in the 10th arrondissement.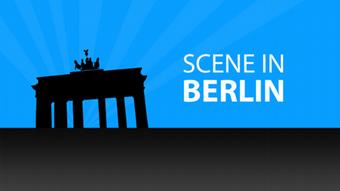 "Are you ready to drink something funky?" Lyn asked me.
Although I had branded myself as a food writer, and made an effort to embody the values of Slow Food, when it came to wine, I would guzzle anything.
"Sure. Let's do it."
Wine without compromise?
There are over 200 enzymes and chemicals that can be added to wine without any mention on the label. Natural winemaking implies there has been minimal vintner intervention, including eschewing the addition of chemicals or additives, both in the vineyard and in the cellar.
Yet, the definition of what makes a natural wine is open to interpretation.Most people agree that natural wine is made organically from grapes without the use of added yeasts, enzymes and other chemicals, and bottled with a minimal amount of sulfur dioxide.
Pierre Jancou, the author of" "Vin Vivant," and the owner of theVivant restaurants, is notoriously dogmatic when it comes to natural wine. Translated from French, "Vivant" means living and symbolizes the restaurant's mission to celebrate and drink "living wine."
According to his high standards, in a perfect wine world, natural wine would be unfiltered, unfined and unsulfured. This is rarely the case, since most winemakers compromise at some point - where and when they do determines if a wine is natural or not.
From Paris to Berlin
Unlike Paris, where eating and drinking is practically a birthright, Berlin's culinary reputation is usually outpaced by its late night bacchanals and techno scene. However, this is changing and now natural wine is on the rise.
This past weekend was evident of that growing interest, as Berlin hosted RAW, an artisan wine fair dedicated to showing the best natural, organic, and biodynamic wines.
Natural, organic and biodynamic wine artisans all meet at the RAW fair - this time in Berlin
The first of its kind in the German capital, RAW's decision to come to Berlin - a city which is not considered a culinary hotspot like other host cities, such as London - signifies a shift in the Berlin palate and attitude toward food and wine.
On the festival's significance, leading German food writer, Ursula Heinzelmann, said "It cannot be overestimated."
And she's right.
Two trends redefining food culture
When I first interviewed Heinzelmann in 2011, she said there were two trends currently shaping Berlin's food culture. One of them emerged following the 2006 World Cup, when Germans allowed themselves to express national pride. The reclamation of a national identity renewed Germans' interest in their own food culture, including a strong desire to reconnect with the land and its producers.
The second trend she identified was "openness."
Being Germany's largest city and historically a melting pot has made the city open to new cultures and news tastes, creating a willingness to support new ventures.
And natural wine is no exception.
Berlin's constant reinvention
Although I did not encounter much natural wine following my trip to Paris in 2012, I did notice a change when I moved back this summer.
Nestled in Neukölln on Sonnenallee, lies Industry Standard, a relatively new venture whose menu of small plates, made from locally sourced ingredients which includes as many beasts as vegetables, only serves natural wine.
It is ventures, such as these, led by young chefs and food entrepreneurs that are slowly changing the culinary character of the city.
As the natural wine trend grows, debate over whether it is an actual matter of taste of a trend continues to stir. But in the same way that there exists the trend for food made from high-quality ingredients with minimal processing and preservatives, natural wine is a similar trend in wine.
In a city like Berlin where reinvention is the norm, it should be no surprise that natural wine - whether one views it as a trend or taste or ethically sound way of boozing - is appearing on restaurant menus or being presented at large wine festivals.
And knowing Berlin, natural wine will likely become branded with the city's own unique flavor, if it has not already.