The usually bustling streets of Kinshasa were relatively calm and many business premises remained closed following a government decision to ban opposition demonstrations. DR Congo's largest opposition party, the Union for Democracy and Social Progress (UDPS), had called on supporters to carry out a nation-wide demonstration against President Joseph Kabila on Monday.
Public transportation was also limited as private buses chose to stay away. The public-run buses were however operational. Scores of military and anti-riot police were deployed at one of the biggest intersections near Kinshasa University.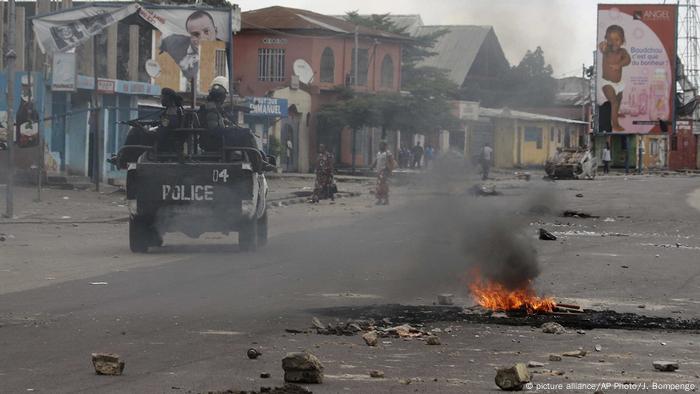 Kabila is facing mounting protests for not implementing a power-sharing deal
"This ban shows just how worried the government is about large-scale discontent," Phil Clark, a political scientist at SOAS, University of London told DW. "Kabila realizes that anger is growing on the streets, people are becoming increasingly frustrated with the delays in elections," Clark said. The UN peacekeeping force MONUSCO has issued a press release calling on President Kabila to respect a power-sharing deal.
According to the power-sharing deal which was brokered by the Catholic Church, Kabila was to nominate a prime minister from the opposition rally known as "Rassemblement". Kabila's rule was to end last year, but the electoral commission cancelled elections citing logistical and financial challenges. Under the accord, Kabila is now to hand over power by the end of this year.
Congolese police said on Sunday evening that Monday's planned political protests would be considered illegal. They also warned that "any gathering of more than 10 people will be dispersed."
This comes after Kabila appointed Bruno Tshibala as the new prime minister of the DRC following a power-sharing deal. But Tshibala's appointment has been criticized by the opposition. UDPS have called the appointment "a reward for betrayal."
Battle to succeed Etienne Tshisekedi
Congo's new premier Tshibala was once a member of UDPS but he was expelled from the party following wrangling over who was best candidate to succeed UDPS leader Etienne Tshisekedi after his death in February. It is alleged that Tshibala did not support handing over the party's mantle to Tshisekedi's son Felix.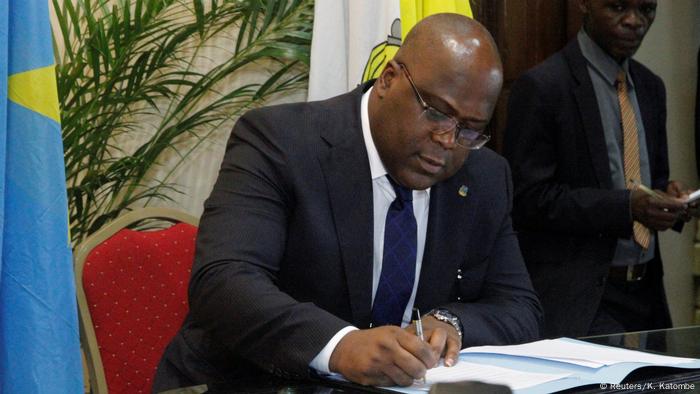 Felix Tshisekedi was tipped to become the next prime minister but was overlooked by Kabila
"Kabila appointing Bruno Tshibala is a deliberate attempt to divide the opposition," Clark said. The problem for Kabila is that Tshibala is not a popular figure on the streets. "Most Congolese believe Felix Tshisekedi should have been nominated as prime minister." Clark said Kabila's decision to pick Tshibala over Felix is likely to further inflame the tensions in DRC.
Exiled Congolese opposition politician Moise Katumbi has criticized Kabila's appointment of Tshibala saying; it is a move by the 45-year-old leader to extend his rule. "Our patience has its limits," Katumbi said. The former governor of Katanga Province who is also an influential businessman said the Congolese people had been subject to political repression for a very long time. "Enough is enough!"
Violence flares amid political bickering
Meanwhile violence continues to plague the Kasai province. At least 60 people were killed over the weekend in clashes involving government soldiers and the armed Kamwena Nsapu militia group in central DRC.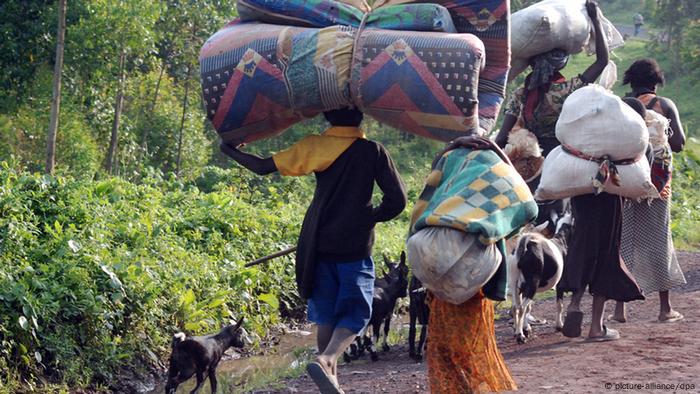 Violence in Kasai province of DRC has displaced more than 200,000 people
According to local authorities, most of those killed were members of the Kamwena Nsapu. On April 6, Kabila declared the region a military zone and has vowed to crush the rebellion. The Kasai insurgency which spread to five other provinces has become one of Kabila's biggest security challenges. The group opposes what it refers to as "unjust political domination" in the region.
Hundreds have been killed in sporadic fighting and more than 200,000 have been forced to flee their homes.
(AFP, dpa)