US President Donald Trump will attend the World Economic Forum in the Swiss ski resort of Davos later this month, White House press secretary Sarah Huckabee Sanders confirmed Tuesday.
The annual gathering of the world's business and financial elite is scheduled to take place January 23-26, with the theme "Creating a Shared Future in a Fractured World."
On the forum's website, it says it "aims to rededicate leaders from all walks of life to developing a shared narrative to improve the state of the world."
Read more: Davos: The crisis of the middle class
Sanders said the president welcomed the opportunity to promote his "America First" agenda with world leaders.
She added that Trump wants to promote his policies for strengthening American businesses, industries and workers.
It is rare for American presidents to attend. Former Vice President Joe Biden attended last year. The last US president to go in person was Bill Clinton.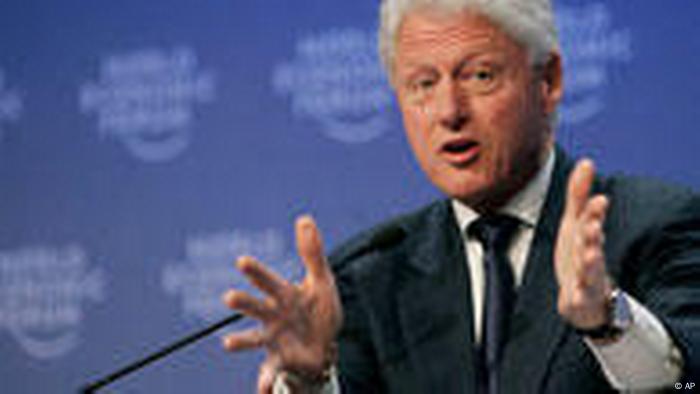 Former President Bill Clinton at the World Economic Forum in 2009.
Presidents George W. Bush and Barack Obama did not attend while in office.
The Global Economic Forum was founded in 1971 by Klaus Schwab, a business professor at the University of Geneva.
The event promotes international trade and offers a high-level networking opportunity.
av/rt (AP, dpa)