Although Graf is a member of a right-wing nationalist student union that has contacts with neo-Nazis and Holocaust deniers, 70 percent of the legislators supported him to become one of the two deputy presidents of parliament. Graf was backed by 109 out of 156 votes.
As the third strongest faction after overtaking the Greens in the Sept. 28 parliamentary election, Graf's Freedom Party had the traditional right to nominate one of their representatives for the post. His candidature was strongly opposed by the Green party.
Graf was voted deputy president of parliament with the support of Austria's two far-right parties, the Freedom Party and the Alliance for the Future of Austria, as well as the mainstream conservative People's Party.
"I had hoped that critical political awareness would trump practice and tradition" of automatically awarding a vice-presidency to the third strongest party, said Brigitte Bailer-Galanda, the head of a research institute which monitors far-right groups.
Judging from the result of the vote, most Social Democrats did not support Graf, while the Green party favored rival candidate Alexander Van der Bellen.
Barbara Prammer, a Social Democrat whose party remained the largest in parliament, was re-elected as primary speaker and centrist conservative Michael Spindelegger as the other deputy.
Prammer, Spindelegger and Graf must now cooperate with each other in parliament despite major political differences. Graf will be given the responsibility of preparing Austria's parliamentary budget, along with drawing up the order of business in parliament and chairing discussions. Like the other two speakers, he will also be responsible for parliament's external relations.
Austrian lawmakers had "made a symbolic decision which can lead to a further strengthening of the right-wing extremist camp and which shows little sensibility for Austrian history and the tragic results of German nationalism," the Jewish Religious Community in Vienna said in a statement.
Conflicting messages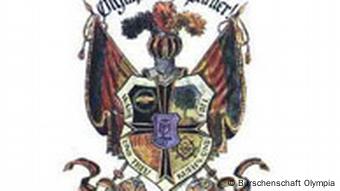 The Olympia fraternity is known for its far-right allegiances
Although Graf recently issued a lengthy statement in which he condemned racism, anti-Semitism and "all crimes committed in the name of a misguided ideology," he said he would remain a member of the Burschenschaft Olympia student union, whose Web site praises the "community of the German people and German culture."
According to several reports, Olympia has invited extremist speakers and artists to its meetings, such as the German musician Michael Mueller, who is infamous for a song making fun of the millions of Jews who died in the gas chambers of German concentration camps.
Like other members of his party, Graf has called into question Austria's law that bans neo-Nazi activities.
Graf also voiced sympathy for Norbert Burger, an Austrian neo-Nazi convicted in Italy of terrorist activities, in a recent television interview. Austria dissolved Burger's National Democratic Party in 1988 after the nation's top court ruled it was reviving Nazi ideology.
Burger was "a good father, an upstanding taxpayer and a respectable citizen," Graf said. "I believe one should also let the dead rest in peace." He said he did not share Burger's political views, "but I respected them."
Graf unclear about his views on the Holocaust
Graf, 48, brushed away or deflected questions during the interview last week on Austrian public TV during which he was also asked about the Holocaust.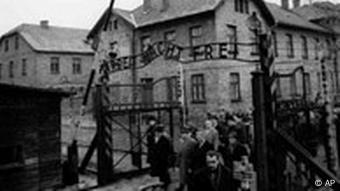 Graf did not clarify his position on the Holocaust
Prompted by host Armin Wolf to acknowledge that Nazi Germany and its helpers killed six million Jews, Graf seemed to parse his words.
"Masses of people were annihilated and I cannot approve that," he said. "On the contrary -- that must never happen again. I don't doubt that masses of people were annihilated ... Millions, if you like. Even one would be too many."
In the past weeks, former concentration camp inmates, Vienna's Jewish community, artists and other members of civil society had written several open letters to legislators, asking them not to vote for the right-wing politician, who has 10 years of experience as a lawmaker.
Freedom Party leader Heinz-Christian Strache said Graf's elevation was "a victory for democracy" and called him a seasoned, "irreproachable parliamentarian" who had successfully chaired a commission in the previous assembly that probed a banking scandal.
Greens leader Eva Glawischnig said Graf was unsuitable for speaker responsibilities and added that she was concerned about adverse international reaction to his appointment.
The Freedom Party and the Alliance nearly doubled their voter support in the September elections to a combined 28 percent, but neither of them is likely to be included in the next government.