The Copenhagen City Court ruled Tuesday that Peter Madsen, 46, should remain in custody until the end of October as police continue their investigation.
Police believe the self-taught engineer killed freelance journalist Kim Wall as part of a sexual fantasy before dismembering her body and throwing it into the sea.
The 30-year-old reporter disappeared after interviewing Madsen aboard his homemade submarine on August 10. Her headless, mutilated torso was found floating in waters off Copenhagen 11 days later.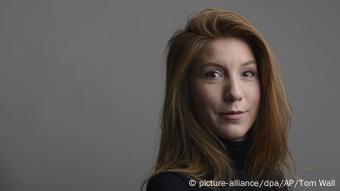 Swedish journalist Kim Wall was last seen boarding Madsen's submarine
Police prosecutor Jakob Buch-Jepsen told the court on Tuesday that videos of women being strangled, decapitated alive and burned had been found on the inventor's computer in the laboratory he ran.
"This hard drive doesn't belong to me," Madsen said during the pretrial session. "They are the space laboratory's tools which have been used by everyone in the laboratory. We had, among others, an intern living there."
Grisly evidence
Madsen is being held on preliminary charges of manslaughter and indecent handling of a corpse.
The inventor, who appeared in court Tuesday via videolink dressed in a green boiler suit, has maintained that Wall was killed by a heavy hatch door that fell on her head. He admits throwing her overboard, saying he acted out of panic, but insists her body was intact.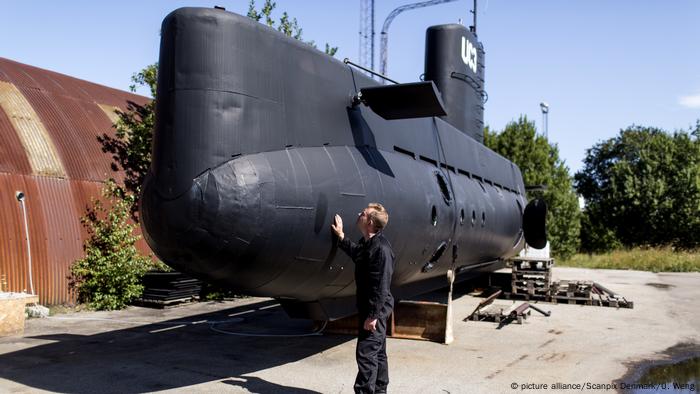 Madsen's UC3 Nautilus submarine was built over a three-year period as part of an art project
The final autopsy on the torso was not able to establish the cause of death, but prosecutor Buch-Jepsen told the court that new post-mortem evidence showed Walls was stabbed 15 times in her ribcage and genitals "around or shortly after her death."
DNA tests from Madsen's nails, face and neck also showed a clear match with Wall's, the prosecutor added.
Police are still looking for the rest of her remains.
nm/sms (Reuters, AFP, AP, dpa)