A court in Argentina issued an arrest warrant for ex-President Cristina Fernandez de Kirchner on Thursday for allegedly covering up Iran's role in a 1994 bombing, local media reported.
Thursday's order is the first step in stripping Kirchner of her parliamentary immunity - which would still require a two-thirds majority in the Senate. Kirchner served as president from 2007 to 2015 and is now a senator following a political resurgence. She has previously called the case an "absurdity."
The bombing targeted a Buenos Aires Jewish center and killed 85 people.
The case is based on a complaint filed by prosecutor Alberto Nisman in January 2015, four days before he was fatally shot in the head.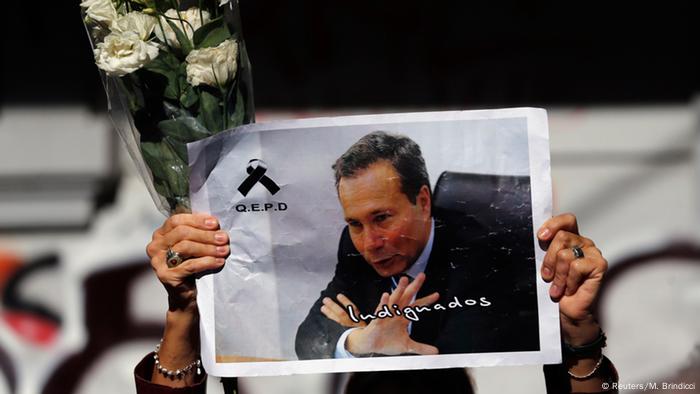 Prosecutor Alberto Nisman was found dead just four days after leveling accusations against Kirchner
Nisman alleged that a 2013 agreement between Argentina and Iran to jointly investigate the bombing was intended to cover up the involvement of the suspects in the attack, including former Iranian President Ali Akbar Rafsanjani and former Foreign Minister Ali Akbar Velayati, in order to promote bilateral trade.
Former Chancellor Hector Timerman was placed under house arrest on Thursday, along with former presidential secretary Carlos Zannini and two others, newspaper La Nacion reported.
Kirchner is facing trial in several other cases involving alleged corruption and money laundering during her term as president.
aw/msh (AFP, dpa, EFE)