The realization that supposedly positive historical events may also have a dark side isn't all that new. The story of explorer Christopher Columbus is a case in point. There is much disagreement over his historical legacy in the Spanish speaking world, and the US.
Los Angeles city council recently removed a Christopher Columbus statue from a park, cheered on by a crowd of onlookers. Officials said Columbus was connected to slavery and brutality and therefore did not deserve a memorial.
This week, Bolivian President Evo Morales congratulated the city on Twitter, saying that Columbus' supposed discovery of America led to genocide and the exploitation of natural resources.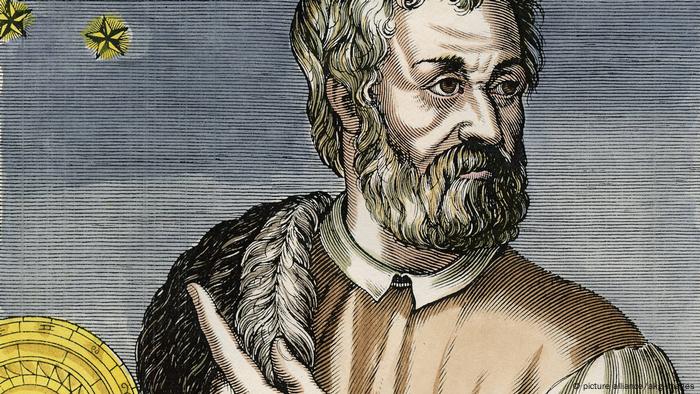 Christopher Columbus first set foot in the Americas in 1492
Madrid sees nothing wrong with Columbus
Unsurprisingly, many in Spain were not pleased to learn that the statue of one of their greatest national heroes had just been ceremoniously removed. Spanish daily El Pais published a front-page story saying the name 'Los Angeles' actually had Spanish roots and that the city had been founded in 1781 by a Spaniard from Andalusia — 275 years after Columbus' death.
The paper also quoted a number of Spanish academics who painted a rather peaceful image of the explorer. On Spain's National Day this year, held annually on October 12 to commemorate the arrival of Columbus in the Americas, Spanish auxiliary bishop Luis Javier Arguello stressed the voyage had allowed "different cultures to come together," and had not paved the way to genocide. He said Spanish Queen Isabella, who had supported Columbus' vast journey, only had honorable intentions when she sent him on his way.
Many people in Latin America would certainly disagree. And not everyone in Spain shares this view, either. In fact, some Spaniards were positively perplexed by Arguello's claims. But his remarks are not surprising, given that Spain's clergy has for over 60 years been lobbying the Vatican to canonize Queen Isabella. And being associated with commissioning a genocide really isn't helpful in that regard.
Read more: Germany returns human remains from Namibia genocide
Competing interpretations of history
"Putting up statues and declaring national holidays is about establishing a dominant interpretation of historical facts," explains Eleonora Rohland, who teaches history at Bielefeld University. The case of Spanish conquistador Hernan Cortes, whose expedition caused the downfall of the Aztec Empire, illustrates just how differently people may judge a historical figure's legacy.
While Cortes laid the foundation for what is present-day Mexico, many Mexicans have mixed feelings about him. His Spanish birthplace of Medellin, in contrast, has put up an imposing statue in honor of Cortes, depicting him with his left foot resting on the severed head of an Aztec. In 2010, activists doused the statue in red paint to symbolize the bloodbath that Cortes was responsible for.
Historian Eleonora Rohland appreciates critical debates over national heroes because that allows different groups in society to articulate their political, social, cultural and economic grievances. "We should not be surprised when some say: 'Wait a minute, that is your version of history, not ours'."
Every evening at 1830 UTC, DW's editors send out a selection of the day's hard news and quality feature journalism. You can sign up to receive it directly here.