Chinese author Mo Yan expressed delight at having won this year's Nobel Prize in Literature, promising to "strive harder" in his writing.
Among the writers best-known books in the west are "Big Breasts and Wide Hips" and "The Republic of Wine."
Best known, however, is the 1987 novel "Red Sorghum," which portrays the hard lives of farmers in the early years of communist rule. The book was made into a film - winner of the Golden Bear at the Berlin International Film Festival - by Oscar-nominated director Zhang Yimou.
"Mo Yan is a marvelous storyteller," Michel Hockx, Professor of Chinese literature at the School of African and Oriental Studies, told DW. "His novels have a unique way of combining the grand narrative of modern Chinese history with the local color of Chinese rural communities."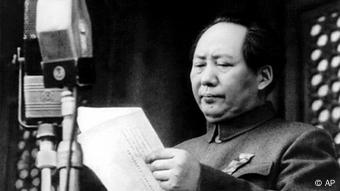 Mo angered some by joining a celebration of a speech by Mao
Mo has himself known similar hardships to some of his fictional characters, having been forced to drop out of primary school and herd cattle during China's Cultural Revolution. At times, he is said to have survived by eating tree bark and weeds.
"Loneliness and hunger were my fortunes of creation", the 57-year-old once said.
Among the reasons given for awarding the prize to Mo was the "unique" nature of his work, said head of the Swedish Academy Peter Englund: "If you read half a page of Mo Yan you immediately recognize it as him." It's a sentiment with which Hockx agrees.
"He expertly handles the use of local language and dialect," said Hockx, who estimates that Mo is the most widely-translated living Chinese writer. "As his career progressed he became increasingly experimental with his narration, to the extent that he once even made himself a character in one of his novels."
Hailed by state media
While some of his books were banned, the writer - whose name means "don't speak" - has been criticized as being too close to China's Communist Party.
Indeed, Chinese state media hailed Mo Yan as the "first Chinese citizen" to win the Nobel Prize in Literature when the announcement was made on Thursday - a barbed shot at an earlier winner.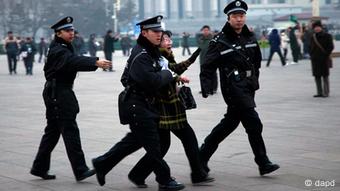 Some have criticized Mo for not speaking out for political prisoners
Among the complaints leveled at Mo are his participation in a project to commemorate a speech by Chairman Mao Zedong, his apparent support of some state policies and an alleged failure to use his influence to speak up for political prisoners and dissidents.
"On the political front, he is singing the same tune with an undemocratic regime," prominent rights lawyer Teng Biao said before the award. "I think for him to win the Nobel Prize for literature is inappropriate."
However, his work, influenced as it is by Western writers such as Gabriel Garcia Marquez, D.H. Lawrence and Ernest Hemingway, has also been derided by state media as "provocative and vulgar."
"A writer should express criticism and indignation at the dark side of society and the ugliness of human nature, but we should not use one uniform expression," Mo was reported as saying by the newspaper China Daily at the 2009 Frankfurt Book Fair. "Some may want to shout on the street, but we should tolerate those who hide in their rooms and use literature to voice their opinions."
Testing the boundaries?
Mo, who served in the People's Liberation Army before going on to academia, has been credited with pushing literary boundaries and cleverly testing the limits of tolerance on the part of state censors.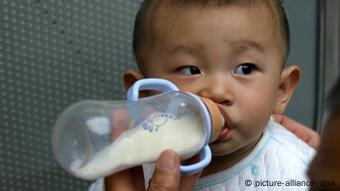 Mo's book 'Frogs' is said to attack the government's one child policy
His 2010 novel "Frogs" for example takes a swipe at the government's "one child" family planning policy.
While Mo was said to have been delighted by the award, he has played down the importance of such honors in the past.
"I think writers write for their consciences, they write for their own true audiences, for their souls," Mo told the China Daily. "No person writes to win awards."
While he is the first Chinese citizen to win the award, Mo is not the first Chinese-born author to do so. Gao Xingjian, who won in 2000, was born in China but was a French national when he won.
At the time, a spokesman for the Chinese Writers' Association, of which Mo is a vice-chairman dismissed the prize, saying that it was being used for "political purposes, and has therefore lost its authority."
This time around, the organization described the prize as a "happy thing" for China's literary world.