China and Nepal have agreed to build a railway connecting the Tibetan city of Xigaze with the capital of Nepal, Kathmandu, reports said on Friday.
The agreement is one of a raft of deals signed during a visit by Nepali Prime Minister Khadga Prasad Sharma Oli to Beijing, where he held talks with Chinese Premier Li Keqiang, among others (top photo).

According to a notice posted on China's official government website, the two sides signed more than 10 agreements on Thursday, covering the fields of technology, transport, infrastructure and political cooperation.
Read more - Sieren's China: Thin air in the Himalayas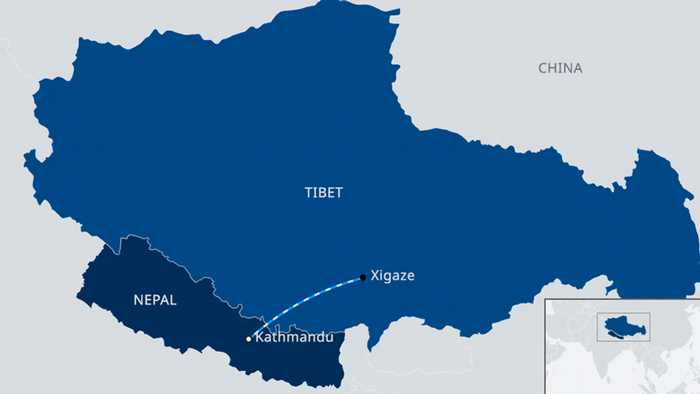 Growing Chinese influence

The newspaper China Daily quoted Li as saying that China also wanted to enhance "cross-Himalayan connectivity" in cooperation with Nepal by improving links through aviation, trading ports, highways and telecommunications.
Oli, for his part, expressed his country's support for China's Belt and Road initiative, a global trade infrastructure project that is opposed by Nepal's neighbor India.
New Delhi has been watching Beijing's growing presence in Nepal in recent years with concern and has promised its own infrastructure projects as a counterbalance. However, it has so far not matched Beijing's degree of investment in the small Himalayan nation.
Read more: 'New Silk Road' and China's hegemonic ambitions
tj/kms (Reuters, AFP)
Each evening at 1830 UTC, DW's editors send out a selection of the day's hard news and quality feature journalism. You can sign up to receive it directly here.