With their own language and distinct culture, Catalans have long campaigned for autonomy from Spain. These days José Maria Borras and his lifelong friend Antonio Canosa, retirees in their mid-60s, sip coffee in the Barcelona square where they went to grade school under the military dictatorship of Francisco Franco. But there's one main difference, Borras explains: back then, their language was banned: "It's been a long struggle for freedom. Back in those years, if you were in this very schoolyard speaking Catalan, you'd be punished!"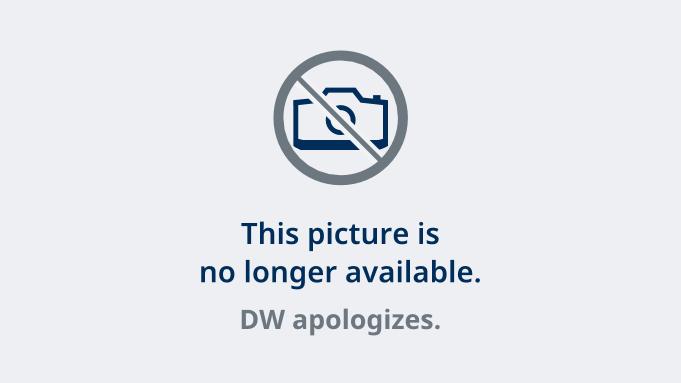 Franco's troops occupied Barcelona in 1939
Now these two friends chatter away in their native tongue, in a square adorned with Catalan flags. Canosa chimes in. "Man, the Franco years were bad for us! Then finally democracy arrived, and we had some good years. But now the economy has brought back another form of tyranny - with budget cuts from Madrid."
Many Catalans are upset that their tax money gets siphoned off to poorer Spanish regions. For these men and many others across Catalonia, the answer now is something they wouldn't have dared dream of when they were young: independence from Spain.
Economic talks - and an open threat
Catalan President Artur Mas - a rare English-speaker among Spanish leaders - told reporters he wants to renegotiate his region's tax arrangement with Spain. "It won't be an easy deal with the central government," he said, and, on several occasions over the past few weeks, he has said out loud something which must seem like a threat to Madrid: "If there is not an agreement on the economic basis, you know that the way of Catalonia for freedom is open."

With that view gaining momentum, Mas has called early elections. When Catalans go to the polls on Sunday, they're likely to re-elect him as regional leader, and confirm the direction he's taking - towards secession from Spain. Mas has pledged to put the independence question to a public vote sometime during his next term.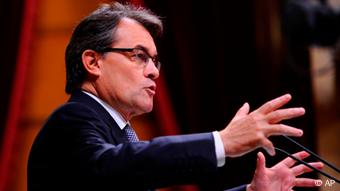 Artur Mas says it won't be easy to deal with the central government
It's a vote that appears to have strong backing: in September, more than 1.5 million people flooded Barcelona for an independence rally on Catalonia's national day.
If their wish comes true, Catalonia would be the European Union's 28th member. Its economy is roughly the size of Portugal's. Its population of 7.5 million makes it bigger than Ireland, Norway, Finland or Denmark.
A bargain with many variables
Morten Olsen is an economist originally from Denmark who is now based in Barcelona, at the IESE Business School. Having followed the discussion about secession, he worries that all this Catalan euphoria over possible independence might be just a little short-sighted.

"Right now there are a lot of feelings in it," he told Deutsche Welle. "So it's not that Catalans think they should be independent. They feel they should be independent. And the discussion has not made it to a point where we're sitting down and making a careful analysis of the cost and benefits."

Olsen says it's true that Catalonia pays more in taxes to Madrid than it gets back. But that's true of relatively wealthy hubs like New York or London too. And he says independence would bring added expenses for Catalonia: "It's very simplistic to say, 'We have estimated that we send 8 percent of our income to Madrid. Therefore if we were independent, we would be 8 percent richer.' That's missing all the benefits that Catalonia gets from being part of Spain. Catalonia doesn't need to have its own army, its own embassies in countries around the world, all of these administrative things."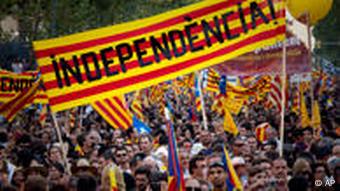 1.5 million Catalans demonstrated for independence
Madrid has vowed to stop any official referendum on Catalan independence. One lawmaker even suggested that Spain send troops into Barcelona. That makes Catalans shudder, remembering the Franco years. Some even draw comparisons to the Balkans.

During a recent soccer match against arch-rival Real Madrid, nearly 100,000 Barcelona fans held up red and yellow placards to transform the city's stadium into the largest-ever Catalan flag. Again they chanted pro-independence slogans. The game tied 2-2. And just like the politics over Catalonia's possible break from Spain - the two sides remain deadlocked, for now.