The 46-year-old North Korean man sought medical assistance at a Kuala Lumpur airport and died en route to hospital, Malaysian police said. According to the authorities, he was traveling under the name of Kim Chol.
South Korean media, however, reported that the victim was Kim Jong-nam, the half-brother of North Korean leader Kim Jong-un. Malaysian officials have confirmed his identitiy. He was apparently killed by two unidentified women who then fled in a hailed cab, according to South Korean TV Chosun. The Reuters news agency reported that the women were believed to be North Korean operatives.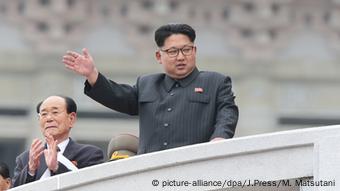 North Korean ruler Kim Jong-un has ruled since 2011
A Malaysian official, speaking on condition of anonymity, said Kim Jong-nam was sprayed with a liquid in the shopping concourse, contrary to earlier reports that the women used poisonous needles.
In a separate statement, Malaysian police representative Fadzil Ahmat said that the cause of the death was still unknown.
"The deceased ... felt like someone grabbed or held his face from behind," Fadzil said. "He felt dizzy, so he asked for help," at an airline counter.
An estranged sibling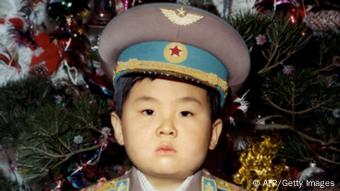 Kim Jong-Nam was once tipped to rule the country
Kim Jong-nam was estranged from his younger sibling and lived in exile, mainly in the Chinese territory Macau. At one point considered the heir to his father Kim Jong-il, the elder Kim lost favor after a 2001 escapade to visit Tokyo Disneyland resulted in his capture at a Japanese airport for traveling on a fake passport.
Kim Jong-nam advocated reform in North Korea, once telling a Japanese newspaper after his exile had begun that he did not support the succession of his family's dynastic power.
Current ruler Kim Jong-un, who assumed power upon his father's death in 2011, has conducted mass purges within official circles. If confirmed, the assassinated Kim's death would be the highest-profile case since the ruling Kim executed his uncle Jang Song-thaek and much of Jang's family in December 2013. The assassinated Kim is believed to have been close to his uncle.
A parody Twitter account spoofing the hermetically-sealed Democratic People's Republic of Korea managed to put a satirical spin on the report of Kim Jong-Nam's death.
cmb,dj/rt (Reuters/AFP)