German carmaker BMW has recalled more than 300,000 cars in the UK due to concerns over an electrical fault which causes some vehicles to cut out without warning.
Last year, the Munich-based multinational recalled 36,000 cars in the UK and conducted safety tests three months after a man had been killed when he swerved to avoid a BMW that had stalled, with its lights cut out, on a dark road in south-east England.
However, following an investigation by the BBC, BMW has extended the recall to cover 312,000 diesel and petrol cars after admitting that the fault could affect many more cars than it initially accepted.
Read more: German authorities order BMW to recall 11,000 cars over diesel emissions
Read more: BMW recalls 200,000 cars in China over airbag defects
"We now recognise that there may have been some cases of similar power-supply issues in vehicles not covered by the original recall," BMW said in statement. "In order to reassure customers with concerns about the safety of their vehicles, we are voluntarily extending the recall.
"We are therefore announcing today (Wednesday) that we will take the proactive step of expanding the existing UK recall to cover all vehicles potentially affected by the power-supply issue."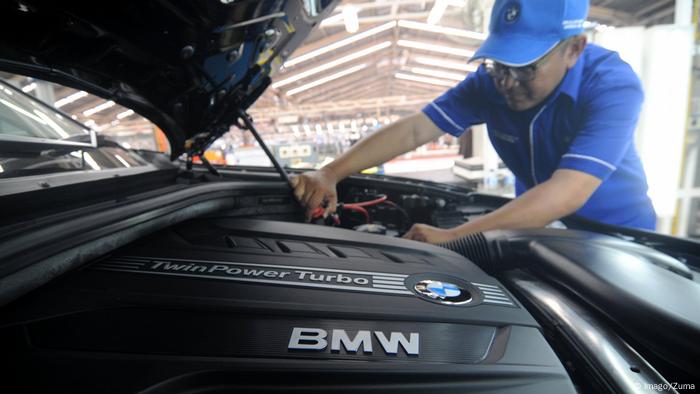 BMW say that the electrical fault affecting the vehicles can be fixed within two hours
The company will soon begin the process of contacting customers directly affected by the problem, with BMW 1 Series, 3 Series, Z4 and X1 petrol and diesel models made between March 2007 and August 2011 all potentially bearing the fault.
'Serious questions to answer'
BMW say that the electrical fault affecting the vehicles can be fixed within two hours, and involves replacing a plug. Mwape Kambafwile, a BMW driver whose car cut out suddenly when he was driving in the UK, told the BBC that the problem was "very dangerous."
"I took it to BMW. The next day they called me to say they had found a fault, it looks like the cable had burnt out and no current was passing through the fuse box," he said, adding that BMW allowed him to drive home without any warnings about the car.
Last week, the British Driver and Vehicle Standards Agency said that BMW had failed to alert authorities to 19 cases of electrical faults in cars that been involved in fatal crashes.
Andy McDonald, an MP for the opposition British Labour party and the shadow transport secretary, said BMW "has serious questions to answer."
"The company was aware of the potential for their vehicles to endanger the public for some time but delayed withdrawing them from our roads. It shouldn't take a BBC investigation to provoke action to keep our roads safe," he said.
aos/kd (Reuters, AFP)