A liberal blogger who advocated for human rights and free speech was stabbed to death in the Maldives' capital on Sunday.
Police in Male said they're investigating the murder of Yameen Rasheed, 29, who was found in a stairwell with multiple stab wounds to his neck and chest. He died later at a hospital.
The motive for his killing was not immediately known, but colleagues said Rasheed had recently complained to police about death threats received through his social media accounts.
His blog, The Daily Panic, poked fun at the country's political elite.
"With The Daily Panic, I hope to cover and comment upon the news, satirize the frequently unsatirisable politics of Maldives," he wrote on his blog.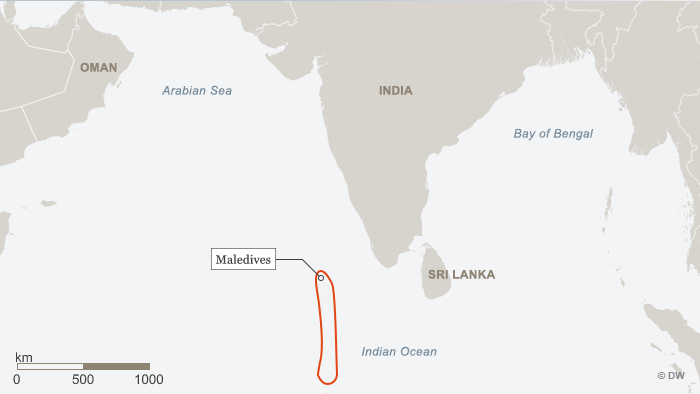 Besides politics, Rasheed wrote about social issues, including health, policing and migrant labor rights. He was also a friend of journalist Ahmed Rilwan, who was abducted in 2014 and has not been seen since. Rasheed was at the forefront of the campaign to find Rilwan.
The opposition Maldavian Democratic Party (MDP) has called for foreign assistance into the police investigation into Rasheed's death, saying officials lack the capacity or the impartiality to conduct a proper investigation.
Attacks on media
The MDP said Rasheed had recently filed a complaint against the police over their inaction in determining Rilwan's fate.
Rasheed is the third media figure to be targeted in the Maldives over the past five years. In addition to Rilwan, blogger Ismail Rasheed narrowly escaped death when he was stabbed by an unidentified attacker in 2012.
Presidents past and current have condemned Rasheed's murder.
"We will not stand idly by while such acts of hatred are forced upon our citizens," President Abdulla Yameen said, appealing for people to come forward with information.
Exiled opposition leader and ex-president Mohamed Nasheed demanded an international investigation. Nasheed, who is living in London, said on Twitter that "a treasured soul has been stolen from us."
Rasheed's killing comes as political tensions mount in the Maldives, following last month's failed opposition bid to impeach the parliamentary speaker.
A coalition of opposition parties, led by Nasheed, is trying to undermine Yameen before next year's election.
But it faces an uphill battle, with all opposition leaders now in exile or in jail after a years-long crackdown on dissent under Yameen's leadership.
The crackdown has raised fears over the country's stability and damaged its image as a vacation paradise.
bik/cl (AP, AFP)