The global digital boom poses all sorts of challenges for the traditional book market. Audio books, films, toys, writing utensils and electronic media are taking center-stage more and more at the Frankfurt Book Fair. From picture books that speak to bilingual learning software, digital media for children is regularly on show in Frankfurt.
Just a few years ago, electronic publishing had its own place in a separate exhibition hall at the book fair -- far removed from the classic books printed on paper. Book exhibitors used to eye the products skeptically -- but not anymore.
Digital books now find their place among those on paper. Thirty percent of the products on show this year in Frankfurt are digital works.

Digital future


Some publishers are even completely focusing their efforts on the so-called Internet generation.
"The future is in mobile learning," said Armin Hopp, who established his Munich-based language media company called "digital publishing" 10 years ago.

Hopp said his firm had, since then, developed into Europe's leading producer of language learning software. The different materials it produces, including software, can be saved on USB sticks and other forms of portable digital storage devices. The company also provides online tutors, decreasing the need for language textbooks.
Electronic libraries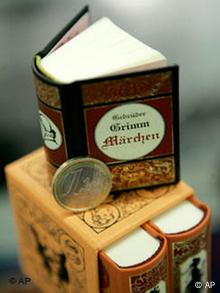 Are books traditionally printed on paper being squeezed out of the market?
Another huge challenge facing the book market is publishing on the Internet.

Frightened by the notion that search engine Google wants to allow free access to entire libraries on the Web, German publishers have started a counter-offensive. The German Publishers and Booksellers Association aims to launch its own online platform in early 2007. From bestselling novels to non-fiction, everything is to be digitized and offered to readers online. They will be able to read excerpts or entire books, for which, however, they will have to pay.
Science databanks
Then there are specialized solutions. Springer Science, for instance, presented the largest scientific e-book program to date, in Frankfurt. The publisher's customers include libraries, which can buy works online at reasonable prices.
Despite the company's product line, Olaf Ernst, head of the e-book program at Springer Science, disagreed with the widespread notion that online books would cause fewer printed books to be sold.
"A printed book is still used differently than an electronic one," said. "The electronic area works kind of like a databank, in which you search and find something. Once you find it, you then go to the printed book, because you can work with it better," he said.
Ernst's clientele in particular was unlikely to make the switch, he said. Scientists like to leaf through books, and it's still easier to do that with printed literature, he said.