It's hard to believe that the internationally best-selling author Frank Schätzing got his start with detective novels set in his home of Cologne.
His latest novel, "Die Tyrannei des Schmetterlings" ("The Tyranny of the Butterfly"), released in German on April 24, is set in California. Its protagonist, Deputy Sheriff Luther Opoku, faces an unusual, disembodied opponent: artificial intelligence.
Read more: Humanity disrupted? Berlin conference explores AI possibilities
"Death and the Devil" is set in Cologne during the cathedral's construction
From the local color of Cologne to the international G8
Schätzing, who studied communications and worked as an advertising copywriter, got his start locally with his 1995 debut, the medieval thriller "Death and the Devil." Set in 1206, the fictionalized story of a crime plays out in his hometown of Cologne and skillfully blends historical facts with a murder plot. In it, his protagonists embody the Rhineland stereotypes — charming yet grumpy and devious.
The thrillers that followed — "Mordshunger" and "Lautlos," which were not translated into English — were likewise set in Cologne and were especially successful in the city.
As his career carried on, Schätzing's themes and settings quickly became more international, as in the 1997 novel "The Dark Side," centering on a troupe of former mercenaries.
The international and the local came together in his 2001 novel "Lautlos," which had Bill Clinton threatened with an assassination attempt at a (fictionalized) G8 summit in Cologne.
Scientific thrillers in the footsteps of Michael Crichton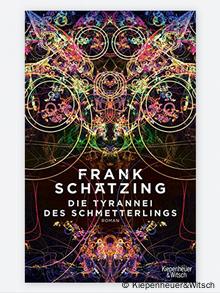 Schätzing's latest release
Like his literary predecessor, US author Michael Crichton, Schätzing dives deep into worlds that are usually off-limits to normal people.
For his 1000-page tome "The Swarm," an international best-seller translated into 18 languages, he conducted so much research that he compiled it into a second, non-fiction book released in German under the title "Nachrichten aus einem unbekannten Universum" (News from an unknown universe).
While "The Swarm" looked at hive mentality and the depths of the ocean, in "The Tyranny of the Butterfly," he focuses on artificial intelligence and robotics. In this book, he includes a bibliography of works that all portray scenarios with
artificial intelligence gone haywire.
Read more: How deepfake porn is killing our trust in tech
The dark side of artificial intelligence
A story which starts out looking like an investigation by Luther Opoku into an accidental death quickly becomes disturbing as time shifts and parallel universes open up.
It becomes particularly scary and dangerous when an ominous conflation of insects and robots enters the scene. As is portrayed in much of contemporary science fiction, engineers around the world are currently experimenting with mini robots and insects; Schätzing's imagination often closely aligns with current technological developments.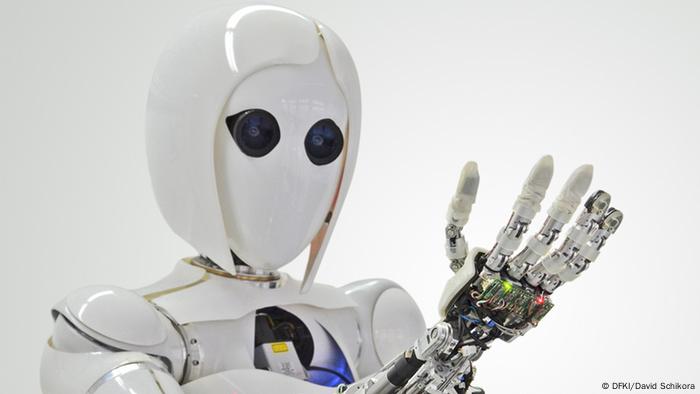 Could robots have a soul? Ethical questions surround AI developments
In Schätzing's latest dystopia, he employs the character of Elmar Nordvisk, a programmer, to reflect on ideas about a technology that Schätzing himself is skeptical about. Some prominent AI researchers demand to have developments in their field under state supervision, Schätzing pointed out in a Stern magazine interview. Artificial intelligence has the potential to enormously change our lives for the better, he said, but there is also the possibility of that change playing out in disaster scenarios — and then there would be no going back.