The Friedrichstadtpalast was a theater with a renowned name and a glorious past, but a bleak future when businessman Bernd Schmidt became its director in 2007.

"I had a vision," Schmidt said of his arrival. "The problem we had before was that we were too old and dusty. We were always looking back but never coming into the present."

It's taken the Friedrichstadtpalast decades to undergo the changes needed to become a successful show theater that can boast full houses every night of the week.

But the venue has pulled it off. This year, Friedrichstadtpalast is presenting a complex and fantastical performance called "Yma" that runs through November. The program utilizes state of the art lighting and stage technology, over a hundred performers, highly stylized acrobatic numbers and a dash of Berlin's biting "Schnauze" humor.

"Now we are modern - trying to compete with Las Vegas, but not in a western or American way," Schmidt explained. "We are trying to be big, innovative and modern like Las Vegas without becoming Las Vegas in Berlin."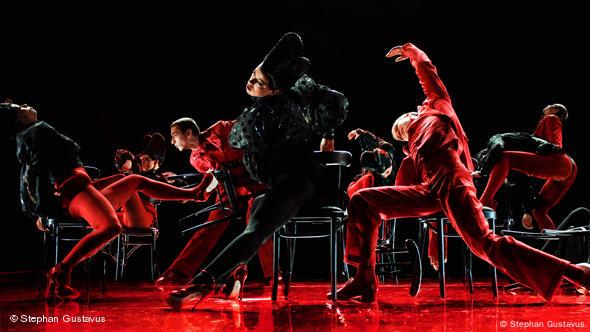 A backstage secret: the female protagonist "Yma" is played by a man
Ups and downs

Before taking over the theater, Schmidt paid a visit to America's capital of show business. In Las Vegas, he investigated the shows, and incorporated various performance elements he felt were successful into his vision of a modern, revue-style production that would revive the glory days of the venue.

During the 1920s, the most renowned stage in Berlin for revue productions was the Friedrichstadtpalast. Later, the city was divided and the theater happened to be on the east side of town; it became the crown jewel of show theater in the communist German Democratic Republic.

"As the revue theater in the GDR, we were famous for our classic revue-style shows, with lots of feathers and boas. But that's not what people want to see today," said Alexandra Geogiva, who has been with the theater for decades, first as a dancer and now as the venue's ballet mistress.

Since German reunification in 1990, the stage at Friedrichstadtpalast has been struggling.

"First, we tried a mix between modern and old styles, but it wasn't new enough - not innovative enough. Now, for the first time, the direction has changed dramatically," explained Geogiva.

But change comes at a price - and Schmidt had to raise ticket prices by 25 percent. Tickets can now be had for between 18 and 110 euros ($25 to 150).

Fresh faces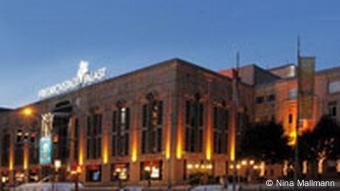 The theater has operated for nearly a century
The theater is starting to draw a younger crowd, a trend due at least in part to putting on a show for kids titled "The Snow Queen."

"We have so many young people in the audience now, standing up and clapping after the show. You can see it from the stage," said Willow Jewett, a member of the theater's dance ensemble who is originally from Canada.

"Friedrichstadtpalast is now for everybody, not just for grandpas," she added.

The theater is aiming for yet another audience shift by appealing to more international guests, and that means cutting out long dialogues that non-German-speakers wouldn't understand.

"Now there's not much talking; that was a little revolution," Schmidt said, "But it's working, and it's not causing German guests to run away."

Still, audiences aren't entirely made up of new faces. Guests who have been coming to the theater for years haven't been turned off by the new programming.

"People are not as stupid as producers think. Even older generations like modern things, if they are not too strange," commented Schmidt.
Author: Leah McDonnell / gsw
Editor: Kate Bowen