Open airs have a long-standing tradition in the German capital, going back to the 1990s after the fall of the Berlin Wall. The city's free-spirited beatniks would gather in fields along the railway tracks or on abandoned factory grounds, blasting techno music in impromptu raves. The organizers would tell just a handful of friends - but that didn't keep the invite from spreading like wildfire (even without Facebook back then) until they suddenly had several hundred revelers on their hands.
With some 2,500 public parks and gardens and countless vacant buildings and lots, Berlin is the perfect city for these outdoor musical get-togethers that usually start in the afternoon and stretch well into night.
There's just one problem: Open airs are illegal.
Bring your own beer
While police are obligated to rigorously shut them down, that doesn't mean there aren't die-hards who are still trying to keep them going. "Zurück zu den Wurzeln" (Back to the Roots) is an ongoing party series in Berlin that follows strict rules: no cover, no bouncers and BYOB (bring your own beer).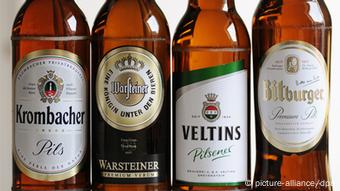 BYOB is attractive for those on a tight budget
The last party earlier this month was held near the Ostkreuz train station in the Lichtenberg district. Following the music past a barbed wire fence and through some brush, I stumbled on a secluded patch of terrain dotted by people sitting on blankets, dancers, dogs, and even a few hula-hoopers.
Technically speaking, all of this should never have happened.
"We applied with the local authorities to get a license for using the space until they build apartments here sometime in the future," Dragan, one of the organizers, told me. "But they declined it! So they would rather leave it unused with rubbish than give it to the community for temporary use."
Dragan is used to rejection and it hasn't stopped him. His party went on for around eight hours until police came at midnight to shut it down.
Tricks of the trade
Berlin authorities are just as familiar with the city's attractive outdoor locations as electronic music fans are, which makes not getting caught a real challenge. Open air insiders try to hide from police by using closed Facebook groups and sharing the GPS coordinates of the party at the very last minute.
Open air lovers who were fed up with getting caught came up with an entirely different solution: Open Air To Go. Guests bring their own portable radios and ghetto blasters, tuning into music on a pirate radio frequency. The DJ still performs live, using only a laptop and a controller. The idea has been so successful that German brewer Beck's even sponsored a party earlier this year with 1,000 free beers.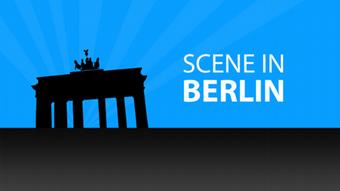 "The policeman came, but he only asked when we would finish and then said good-bye," laughed Martin, Open Air To Go's creator. "They can say leave, but they can't stop the music."
Legal but expensive
Berliners seem to have a bottomless supply of ideas on how to squeak one past the police. Take, for example, Rave Hänger, who leads evening bike tours with electronic music blasting out of a car radio hitched to a trolley. He shares the GPS coordinates of the meeting point on Facebook.
Don't worry: When you get there, you'll immediately recognize Rave Hänger by his LED-studded jacket. Riders are encouraged to bring their own strobe paraphernalia as well.
Such gatherings, however, are few and far between since Berlin's party culture has shifted with the advent of techno tourism and the rise of countless electronic music nightclubs in recent years. Commercial nightlife wanted a piece of the open air action, too, so many clubs created their own outdoor party areas - which they strategically advertise as open airs.
While the old guard bemoans the copies, it's easy to see their attraction. Guests may be faced with a cover charge and hefty drink prices, but "fake" open airs are completely legal so there's no risk of being sent home before the sun rises (or even sets). Even better: Nightclubs conveniently come with an indoor venue to escape to if the weather takes an ugly turn.
A few clubs that feature open airs are Suicide Circus, Kosmonaut, ELSE, and Wilde Renate. There are also much larger venues that aim to create an outdoor summer festival atmosphere, like Lichtpark, Rummelsburg, Badeschiff and Jannowitzbrücke.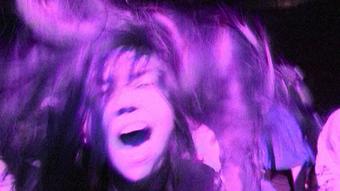 Some say the latest parties have lost the original open air flair
Beyond Berlin
For open air organizer Dragan, official night club parties are not an attractive alternative to the real thing. "Partying must stay affordable," he said. "We don't like these so-called mass raves. We don't want to party with 3,000 or 4,000 people, but rather smaller parties with more character."
Outside of Berlin, in Halle near Leipzig, a law came into effect in April 2013 that allows spontaneous parties of up to 500 people in public areas. Before you get too excited, though, the gatherings do come with a few regulations: Drinks can't be sold and organizers can't turn a profit. In the northern German city of Bremen, the city council is trying to implement something similar.
Meanwhile, Berlin's underground enthusiasts are still lurking in broad daylight, dragging turntables and generators to secret locations and hoping police stay none the wiser - at least for a few hours. But it's this bohemian attitude and a sense of surprise that keeps the city's open air spirit alive. The beat can always drop when you least expect it!