What does a film from 1941 by the American director John Ford about striking miners have to do with the Weimar Republic? And why is the Berlinale's historical retrospective "The Weimar Touch" showing Billy Wilder's film "Some like it Hot"?
Every year, the retrospective at the Berlinale dedicates itself to a seminal figure or an influential period of film, in an effort to show historical connections. The goal is to "bring films from on the world onto the big screen, often in restored or new form," according to the guidelines of the "Stiftung Deutsche Kinemathek."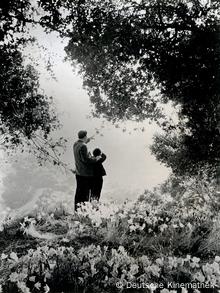 'How Green Was My Valley' was influenced by Weimar director Murnau
Film's golden era
This year the retrospective focuses on the so-called "Weimar Touch." Between 1918 -1933, Germany experienced a period of instable democracy. But it was an era during which the film industry flourished. The curators of the retrospective have sought to display what they call "the international influence of Weimar after 1933" on filmmaking, particularly on Hollywood. Not only did many German filmmakers emigrate, but the Weimar style had a direct influence on American directors such as John Ford.
Ford filmed "How Green Was My Valley" in 1941 while the Second World War raged in Europe. The melodramatic film is about a Welsh mining family that is tested by social hardship during the industrial upheaval at the turn of the last century. Ford's film is being shown in Berlin because of its ascetics.
"The lighting style of Friedrich Wilhelm Murnau, who was under contract with film company Fox from 1926-1929, was exemplary for directors like John Ford," said Rainer Roth, the head of Deutsche Kinemathek.
Hollywood calling
Murnau was one the most prominent directors of the Weimar era, filming German classics such as "Faust" and "Der Letzte Mann." He went to America early, attracted - like many filmmakers - by Hollywood's deep pockets, large film studios and good weather. But after Murnau's emigration, the reasons for leaving Germany changed, with the rise of the National Socialist Party.
The Nazis viewed film as a means to distribute their racist propaganda. "We will not even remotely tolerate that those ideas, which Germany has eradicated at the root, are able to make their way either openly or surreptitiously back into film," said Propaganda Minister Joseph Goebbels in March 1933 against Jewish filmmakers.
The number of artists who were forced to flee Germany as a consequence of the Nazi seizure of power is estimated at around 2,000. They included directors, screenwriters, actors, composers, set designers and film engineers.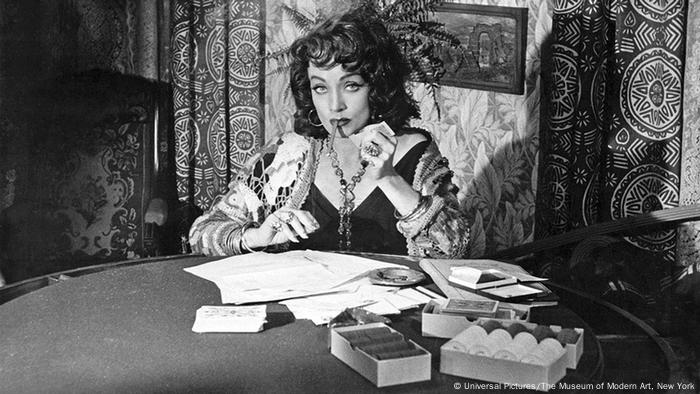 Film Noirs, such as 'Touch of Evil' starring Marlene Dietrich, had stylistic influences from Fritz Lang
Comedy made in Germany
Only very few of the artists who fled were able to become successful abroad. It's true that Hollywood probably would not have been able to flourish without the influx of talent from Europe. But the number of exiled filmmakers who failed in their adopted country is far greater than those who made it.
Bill Wilder, who made his debut in the Weimar Republic as a screenwriter and director, became the king of Hollywood comedy. He directed "Some Like it Hot" starring Marilyn Monroe, one of the most famous films of all time. The Berlinale's retrospective showed his Weimar roots.
"Comedies and musicals played a large role," said Rother, hinting that Germany had a major influence on the swinging film genre. Today, that may surprise some. Billy Wilder and others carried on this tradition, which has largely been buried in Germany, in Hollywood.
Roots of Film Noir
In addition to comedies, crime thrillers are also a focus of the retrospective.
"The thriller profited conspicuously from the Weimar tradition, particularly from the films of Fritz Lang," Rother said.
The "Film Noir" became the expression for a large and creative phase of American filmmaking.
"If you look more closely at this subgenre, you can see that German directors and screen writers who were forced to emigrate are surprisingly well represented," Roth said.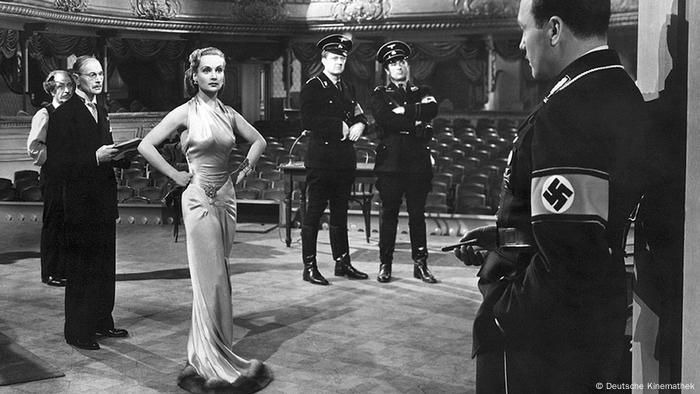 "To Be or Not to Be," directed by Ernst Lubitsch, makes fun of the Nazis in occupied Poland
Nazi resistance in film
With the exodus of German filmmakers from the Weimar Republic, many directors in the 1940s began challenging National Socialism in film. The Berlinale's retrospective makes that clear in its second section, called "Know Your Enemy." Next to a few virtually unknown and rediscovered works, classics such as Fritz Lang's "Hangmen also Die!" and Ernst Lubitsch's "To Be or Not to Be" are also being shown in Berlin.
This year's Berlinale retrospective seeks to broadly survey an important chapter of film history. And it shows that German-speaking film enjoyed world-renown during the Weimar era and later - via the exile of many German artists - above all also in Hollywood.