About 3,800 journalists from more than 80 countries are coming, Berlin's hotels are booked to capacity and movie theaters, restaurants and bars brace for the onslaught: The German capital will be all about film for the next 10 days.
Just as in previous years, German movies and German stars in international productions will play an important role. But Hollywood stars have also announced their presence: Clint Eastwood, Isabella Rossellini, Robert de Niro, Ben Kingsley, Matt Damon and Sharon Stone will be attending the Berlinale, to name a few.
Thursday night's opening gala will be accompanied by a grandiose movie, according to Dieter Kosslick, the festival's director.
"This time we have a sing-along movie," he said. "Edith Piaf is a world cultural heritage."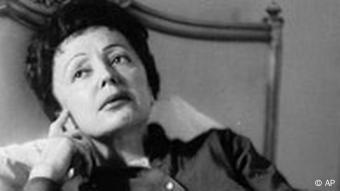 The "sparrow of Paris is opening the festival
More than 40 years after her death, film director Olivier Dahan has memorialized the legendary French singer with his movie "La Vie en Rose." It's world premiere at the festival also opens the official competition among 22 films for the Golden and several Silver Bears. Four competition entries -- three of which are shown out of competition -- come from the US this year. They include Stephen Soderbergh's "The Good German" and Robert de Niro's "The Good Shepherd," which focuses on the beginnings of the CIA.
France is also well-represented. Director stars such as Jacques Rivette and Francois Ozon are bound to guarantee extraordinary movie-going experiences. Asian films include sensitive observations about everyday life in China and two entries from South Korea.
Normalizing the situation
Germany -- just like Britain and Latin America -- has two entries vying for bears. Kosslick, who backed the homegrown movie industry with up to four films in previous years, said it was time to normalize the situation.
"The German film has a strong presence in all sections of the festival," he said. "And 10 German actors star in many, many international productions. I think the German film industry can be very happy about that."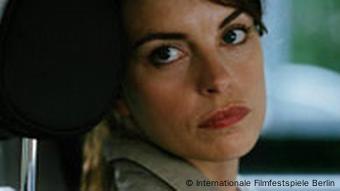 Nina Hoss as "Yella"
German actress Julia Jentsch, for example, who won a Silver Bear for her portrayal of Sophie Scholl two years ago, can be seen in a Czech movie called "I Served the English King." She's in direct competition for the bear for best actress with Nina Hoss as an East German woman, who dreams about a future with a West German venture capitalist in Christian Petzold's "Yella." The second German film in the running is "The Counterfeiters," which tells the story of Nazi death camp inmates forced to produce fake money.
Vast offerings
All together, 346 movies selected from 5,000 entries will be shown in the various festival sections from Feb. 8 to Feb. 18. In "Panorama," 14 films from nearly all continents deal with the topic of identity search during puberty. Several others focus on fear in connection with state and societal systems. The Forum of Young Films looks at documentary movies and presents new, unconventional examples of cinematic art from around the world.
"I think that these films show that there is a return to the simple questions, which deal with all aspects of humans living together in the light of world crises," said Christoph Terhechte, who heads that section of the festival.
The festival's retrospective meanwhile presents "City Girls" -- self-confident women in silent movies at the beginning of the 20th century. The children's section, now in its 30th year, is now called "Generation" and offers films for moviegoers between the ages of three and 18 years.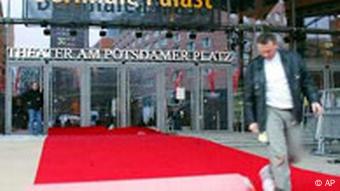 Ready to roll!
"Talent Campus" is a forum for young filmmakers from around the world, who get a chance to discuss their work with experienced professionals. The Berlinale's ever-expanding European Filmmarket will be the center of attention for those looking to sell or buy movie distribution rights and countless parties will give ample room to celebrate successful deals.
And even before it all gets under way, Kosslick seemed pleased with what's to come.
"I think it's going to be a nice Berlinale that's right up my alley," he said.