Germany's Robert Koch Institute (RKI) said the country faces its largest outbreak of measles since the introduction of an Infection Protection Act in 2001.
The RKI said there have been 375 cases of measles in Germany in the past four months. More than half of infected people are adults.
But in January, the RKI said the number of new cases rose rapidly by 254, with 82 of those cases reported in the fourth week of the month.
Health authorities said the outbreak was first detected in October among asylum seekers from Bosnia and Herzegovina, and Serbia.
They suggest this could be because vaccination programs failed during the Yugoslav civil war of the 1990s.
International spread
In the US state of California, public health officials are also battling a measles outbreak, with latest reports suggesting more than 100 people have been infected in the country.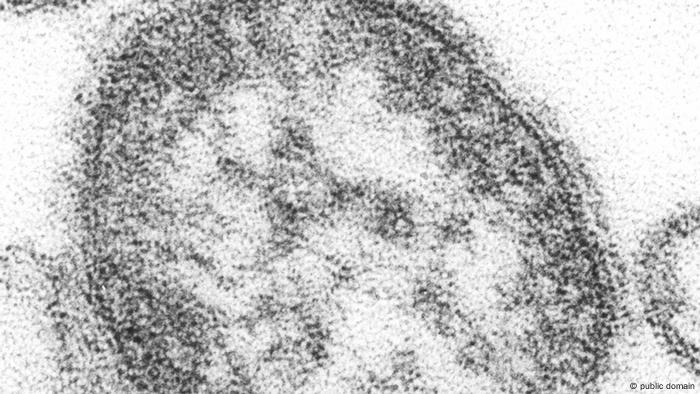 The measles virus up close
Californian officials have said 92 of the cases diagnoses in the state are believed to be linked to an outbreak that may have started when an infected non-US resident visited Disneyland in late December.
At least 12 additional cases have been reported in other US states and Mexico.
The rapid spread of measles has reignited debate in the US and Europe over vaccination programs.
Some say efforts to get parents to have their children vaccinated were derailed by incorrect science that had suggested the combined measles, mumps and rubella (MMR) vaccine could cause autism.
The allegation was made in 1998 by Andrew Wakefield, a British medical practitioner whose his study has since been withdrawn.
But fears remain among the anti-vaccination movement, with some parents still refusing the MMR jab.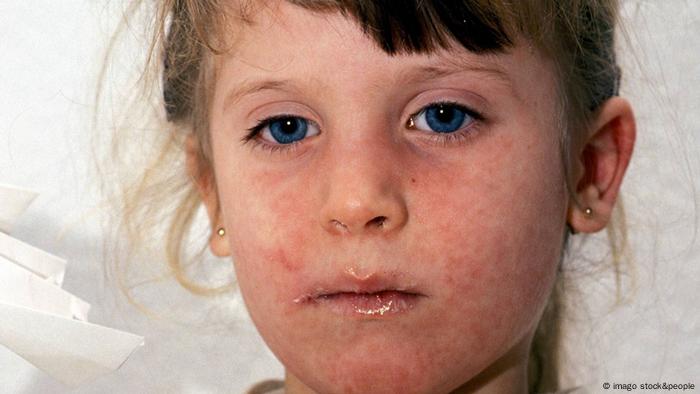 Many parents refuse to have their children vaccinated against measles
US Senator Ben Allen has proposed new legislation to end a parent's right to exempt their child from vaccination. "The high number of unvaccinated students is jeopardizing public health not only in schools but in the broader community," he said.
In Germany, health officials are equally keen to encourage more parents to allow their children to be vaccinated against measles.
While the immunization rate lies at around 90 percent, it is below the 95 percent goal set by Germany and other European countries to eradicate the disease by 2015.
In 2013, the then German Health Minister Daniel Bahr considered mandatory vaccination.