German authorities have released six men arrested for possibly planning to commit a "crime" at Berlin's Half Marathon, a spokesman for the Berlin public prosecutor's office said on Monday.
Police had no urgent and concrete suspicion with regard to the men, aged between 18 and 21, he said, although undercover investigators had detected "suspicious behavior" on their part before the sporting event, which took place on Sunday.
Searches of several apartments failed to turn up any weapons, explosives or other suspicious items.
Although no arrest warrants were issued for the suspects, investigations of confiscated mobile telephones and data storage devices were ongoing, according to the spokesman.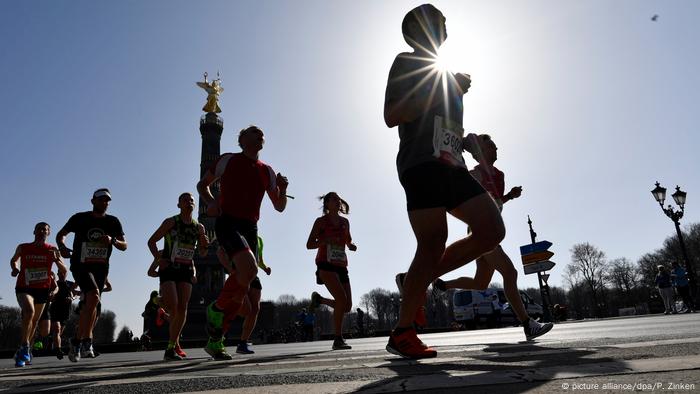 A record 36,000 runners took part in the race
Possible links to Anis Amri
He said two of the men had connections to the same Islamist scene as Anis Amri, a Tunisian who carried out a deadly truck attack on a Christmas market in Berlin in December 2016 in which 12 people died and more than 70 others were injured.
Authorities in Germany have been on heightened alert following a van attack in the western city of Münster on Saturday that left two people dead. No terrorist motive is suspected in that attack.
Investigators said that the Berlin race, which went ahead without disruption, was not in any danger.
Read more: Germany launches new investigation into Berlin Christmas market attack failures
tj/kms (AFP, dpa)
Each evening at 1830 UTC, DW's editors send out a selection of the day's hard news and quality feature journalism. You can sign up to receive it directly here.