The head of Belgium's federal euthanasia commission gave no details of the child beyond saying the patient was an exceptional case of a young person with a terminal illness, the "Het Nieuwsblad" newspaper reported.
Belgium became the first country in 2014 to drop all age restrictions on euthanasia
"Fortunately there are very few children who are considered (for euthanasia), but that does not mean we should refuse them the right to a dignified death," Wim Distelmans told the newspaper.
Belgium amended its euthanasia law in 2014 - following heated debate - opening the possibility of euthanasia to children "in a hopeless medical situation of constant and unbearable suffering that cannot be eased and which will cause death in the short term."
The Netherlands allows euthanasia for people as young as 12. It is also legal in Luxembourg.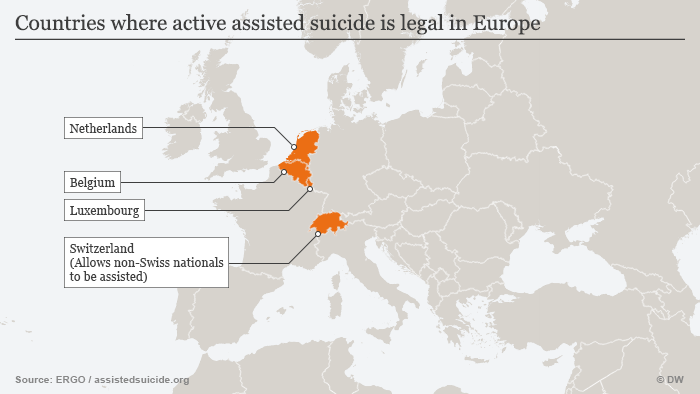 Belgium first legalized mercy killings in 2002. Between 2003 and 2013, the number of patients being euthanized in Belgium rose nearly eight-fold to a total number of 8,752 cases, according to the national euthanasia control committee.
Any request for euthanasia must be made by the child, approved by a panel of physicians, an independent psychiatrist or psychologist and have parental consent. But the case files - which document the patient's condition and official deliberations leading to the decision - often remain sealed.
jar/sms (Reuters, AFP)