Juventus 2-2 Bayern Munich
(Dybala 63', Sturaro 76' - Müller 43', Robben 55')
Bayern Munich will be strong favorites to progress to the quarterfinals of the Champions League after picking up a 2-2 draw against Juventus, yet Pep Guardiola's side will feel they could have claimed much more on Tuesday night.
The German champions weren't exactly strong favorites going in to the tie, following a patchy run that had seen them pick up just one win from six away games in the Champions League under the current head coach.
Juventus, on the other hand, were undefeated at home in the Champions League and had won their last nine consecutive games in front of their own fans in Serie A. Add to that Bayern's defensive injury woes and it was certainly an advantage to the Italians.
A spell of brilliance
Yet the first half was a 45 minute spell in which Bayern were at their absolute best under Pep Guardiola.
The German champions had clearly been tasked with the role of keeping Juventus occupied in their own half in order to keep the hosts away from Bayern's soft defensive line and for large parts of the opening exchanges, that's exactly what they did.
Closing down the ball in packs and ranging as far up the field as the home side would allow them, the likes of Douglas Costa, Arjen Robben and Thiago Alcantara offered little respite to Juventus' hurried and often error-prone defensive line.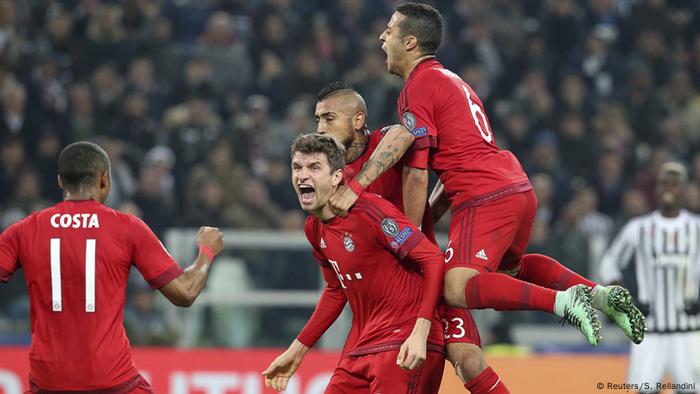 Bayern would attack, Juventus would pick up the ball, play a rushed pass up the pitch to a Bayern defender and the process would repeat itself. The German champions were in complete and utter control.
The first breakthrough came in the 12th minute, when Robert Lewandowski pulled a pass across the six-yard box to a prepared and unmarked Thomas Müller three feet in front of goal. Yet, as if on purpose, the German forward fumbled the ball and allowed it to get away from him.
The irregular forward would redeem himself just a few moments before half time, when Bayern finally broke the deadlock with a well-worked move that saw Robben swing a cross over the parked defensive line to Costa at the far post. The Brazilian volleyed the ball back in to the box, only for it to bounce off a defender and land at Müller's feet. Again, Müller was in clear space and didn't waste another golden chance with a shot past Gianluigi Buffon in the Juventus goal.
If Bayern felt they should have gone in to the break more than just one goal in front they certainly did their best to amend that shortly after halftime, when a rare sighting of Juventus in the opposing half allowed Lewandowski to start a counter attack that would find Robben on the right side of Juventus' box. The Dutch international then did what he always does. Running at his marker, Robben dinked left, took four steps inside then curled a shot in to the top corner.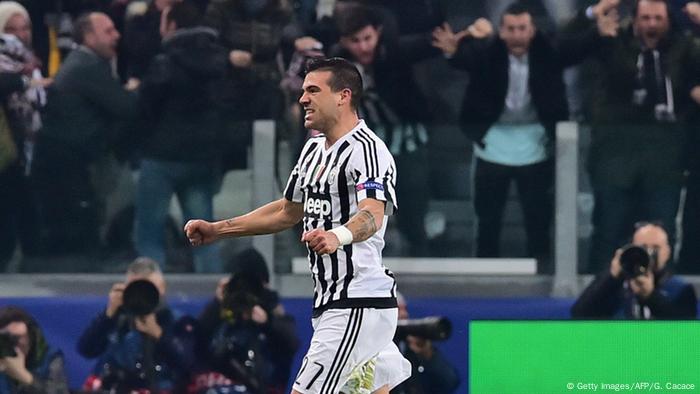 A costly last 30
Bayern not only had two away goals but looked as though they could have done some further damage to last season's finalists in their own back yard. But that was when everything fell apart.
With two goals on the board, the German champions took their foot off the gas and opted to sit back and allow Juventus to attack them, knowing that conventional wisdom would suggest that well-tuned counter attacks would offer opportunities to add to their tally.
Yet instead the Italian side found incentive in their new-found possession and time on the ball. Suddenly Bayern were having to deal with through balls and towering striker Mario Mandzukic was finally getting a chance to throw his weight around a short and inexperienced back line.
Eight minutes after Robben's supposedly concluding goal, Juventus had the ball in the Bayern net when Joshua Kimmich misinterpreted a through ball, only for it to land at the feet of Mandzukic. In a split second the former Bayern striker had played Paulo Dybala through to wrap a shot around goalie Manuel Neuer.
Five minutes later and Juan Cuadrado stung the gloves of Neuer with a shot at the back post just minutes before Paul Pogba curled a shot just inches wide of the Bayern far post.
Juventus had the momentum and it was Mandzukic again who brought further turmoil to Guardiola's side when in the 76th minute he played in Alvaro Morata, who headed the ball across goal for Stefano Sturaro to knock in with a sliding attempt.
The Bayern coach will undoubtedly note that it was Pogba - a player who offered very little in the first half - who was allowed to gallop forward with little opposition to then find an unmarked Mandzukic in front of the Bayern defence, only for Juventus' second goal scorer to outrun and outstretch Kimmich for the goal.
Bayern's weaknesses had finally been exposed and in a period of football that lasted no more than 13 minutes, Guardiola's side had thrown away a golden opportunity to end the tie before the first leg had even finished.
When quizzed on the matter following the game, Guardiola was adamant that his side had played well for 90 minutes and not just 60. Yet when the Bayern coach got on the team coach and pulled away from the bright lights of the Juventus stadium he would have undoubtedly felt a deep rush of frustration at the opportunity lost.