Austrian right-wing lawmaker Norbert Steger threatened on Sunday to dismiss one third of Österreichischer Rundfunk's (ORF) foreign correspondents, citing displeasure with the public broadcaster's reporting.
Steger's attack marks the latest escalation in a month's long feud between the broadcaster and the Freedom Party of Austria (FPÖ), the junior partner in Austria's governing coalition.
Read more: Opinion: EU unimpressed by Austria's shift to the right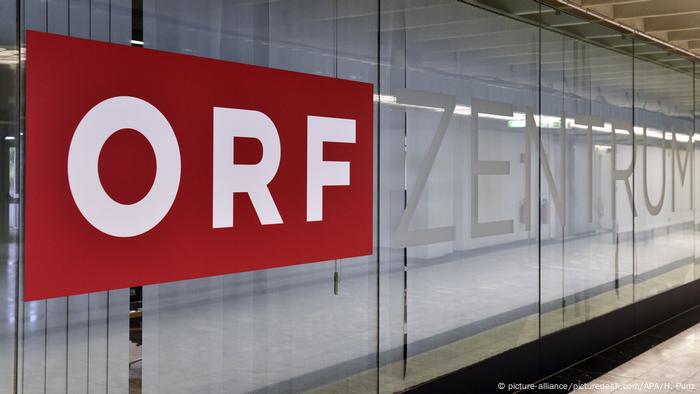 Tensions between the ORF and FPÖ have threatened to spill over since Febraury
Steger's threats against the public broadcaster
In an interview with Austria's Salzburger Nachrichten newspaper, Steger said:
The ORF was "biased" in its reporting of the recent parliamentary election in Hungary, which was won by the right-wing nationalist incumbent Viktor Orban.
Foreign correspondents who "do not behave correctly" would risk losing their jobs.
ORF journalists who violate the company's social media guideline "will receive a warning — and then be dismissed."
Read more: Freedom Party of Austria - what you need to know
'A new low in media policy'
Alexander Wrabetz, the General director of ORF, promptly responded to Steger's remarks, tweeting: "16 ORF offices are an indispensable, highly valued pillar of international reporting on TV, radio and online."
ORF editorial board member Dieter Bornemann described the attacks on the broadcaster by its own supervisory body as "a new low in media policy."
Armin Wolf, one of ORF's most well-known television presenters, said that it was not within the board's remit to deliver warnings or dismiss individual reporters. "Great idea letting party representatives judge what qualifies as 'objective.' An idea possibly inspired by Hungary."
ORF's feud with the far-right: ORF is in the process of suing the country's far-right Vice Chancellor Heinz-Christian Strache for defamation, after he posted a picture on Facebook accusing the broadcaster of publishing "lies." Wolf, whose photo was used in the post, has also launched separate legal proceedings against the vice chancellor. Strache later removed the post and issued an apology, saying comments were "satire."
FPÖ calls for ORF reforms: Despite legal action, Strache has continued to accuse the ORF of exhibiting left-wing bias in its reporting. His FPÖ party, meanwhile, have long campaigned to do away with the licensing free that funds the broadcaster.
Links between FPÖ and Orban: Steger's displeasure with the reporting of last week's Hungarian election came as little surprise. The FPÖ and Orban's Fidesz party share close ties and are united by their strong opposition towards immigration.
More powers for Steger? The FPÖ lawmaker sits on the ORF's oversight board, which is handpicked by the government, and is among the candidates in talks to eventually head the committee.