Austrian and Slovenian media reports say police in the Austrian province of Carinthia had stepped up language spot checks over the last weekend to ascertain where the migrants were from.
Local police say migrants were turned back since last Saturday because they falsely claimed to be from Syria or Afghanistan to be able to cross into Austria.
Austrian public broadcaster ORF quotes Carinthia's police spokesman Rainer Dionisio as saying that "most of them say they're from Syria, but a short conversation was all that we needed to know that they were not from the region they claimed to be from."
"The language, the dialect, it just didn't match and they couldn't give any details about their alleged home country. So, their identity is not clear. We just can't let them get away with that," he said on Tuesday.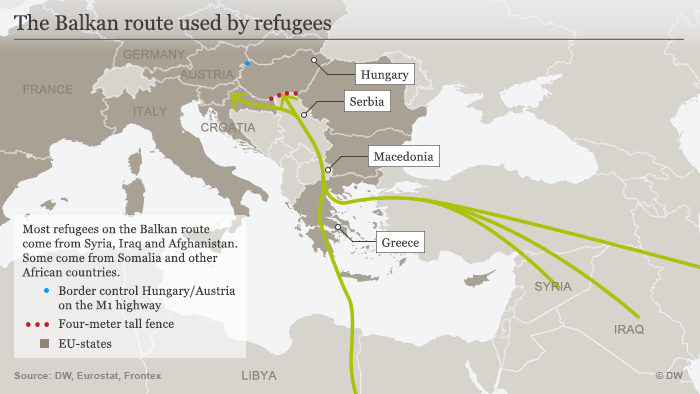 "We need to send them back to Slovenia, where further checks have to be made," he added.
According to Slovenian news agency STA, Austrian border patrols sent back 413 refugees since Saturday. But Slovenia's deputy Interior Minister Bostjan Sefic said on Tuesday that since then, around half of those had been granted entry into Austria, according to Austrian news agency APA.
Austria has stepped up security measures - including increased border checks - after police said they had received intelligence warning about possible attacks in Europe between Christmas and New Year's.
Last week, the International Organization for Migration (IOM) said that more than one million migrants and refugees had crossed into Europe in 2015.