Backpacker tax applies to those on a working holiday visa issued by the government to travel as a backpacker and work in Australia. To qualify, applicants must be under 31 and a passport holder of one of 19 eligible countries.
The opposition Labor party, the Greens and other minority senators backed independent Senator Jacqui Lambie's amendment to almost halve the tax rate in the proposed government bill, which had already been passed by the lower house. The backpacker tax reform is now effectively in limbo.
The bill now goes back to the lower house again, where the government has enough votes to reject the change made by the senate. The government has warned that a proposed tax rate of 32.5 percent will apply to working holidaymakers if the revised rate of 19.5 percent is not passed by parliament. Prime Minister Malcolm Turnbull blamed the opposition for failing his proposal, saying it is "a plain act of economic vandalism."
Australia granted 226,812 working holiday visas in 2014-15, with Germany being one of the top recipient countries, according to the immigration department.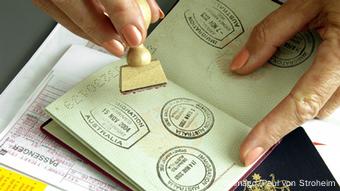 Backpacker tax is creating uncertainty
In September, the government was forced to back down on its proposed 32.5-per-cent income tax for backpackers on working holiday visas after widespread resistance from lawmakers, tourism operators and farmers, who depend largely on backpackers during harvest season.
Some 40,000 of the 75,000 workers in the Australian horticulture industry are backpackers, making them "a structural feature of our workforce," according to AusVeg, an association of vegetable growers. Jordan Brooke-Barnett, a spokesman for AusVeg, said Thursday the "parties should stop with this political grandstanding and instead find a quick realistic solution."
"The two proposed numbers are not that far apart. The government and the opposition should come together, otherwise, Australia will lose its place as an international destination for backpacker works," he told dpa. "If they don't find a solution soon, this will have a very bad impact on us all. Even if we lose 10 or 20 percent of the backpackers it will hurt us, farmers, because we depend hugely on them for farming."
Previously, backpackers had paid no tax on their income up to 18,200 Australian dollars (13,900 US dollars), which is what most earn during their stay.
At/cho (dpa)