Marzahn-Hellendorf, a district in Berlin, was supposed to be the site of a large, far-right demonstration on November 22, but it never happened.
"There were four events by anti-Nazi supporters, so [right-wing supporters] avoided it," says Jessica Zeller at the Association for Democratic Culture in Berlin.
She told DW the "Nazis" couldn't hold their protest because the anti-Nazi movement was able to rally enough support to thwart them. The anti-Nazis used Web technology to find out the route that the Nazis were going to take in order to block their protest.
Now, Zeller and her team recently released a free app that will allow the anti-Nazi movement in Berlin to get push teasers on their phone to help them thwart right wing extremist events. The Android version of the "Gegen Nazis" (Anti Nazis) app was released on November 30, and the iOS version is slated for release on December 5.
How it all works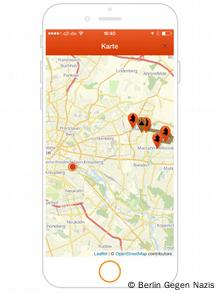 Want to counter-demonstrate?
A push notification alerts users of an upcoming right-wing demonstration in Berlin. The planned route is shown in brown, and the orange dots are there to indicate where the counter protests plan to black the event.
Zeller's association already runs a website a Facebook page and a Twitter account. What was missing, Zeller says, was something that brought it all together into common action.
The resulting app is just the beginning, though.
"It has to be filled with content, of course," Zeller says, referring to the maps of planned neo-Nazi protests and counter-protest locations.
She also hopes to increase the number of languages - German, English and Turkish for the moment - and to include a GPS function so that users know they're in the right location.
For now, the app only works in Berlin and Brandenburg. But that could change.
"We've gotten quite a few requests from users who would really like to have it in their city - Cologne, Bonn, Munich, Frankfurt," Zeller says.
Could the app endanger users?
Germany is undergoing nationwide soul-searching on what it means to have civic courage in the face of violence following the death of student Tugce Albayrak. She was killed in a brutal assault after she protected two girls being harassed. But the app still raises questions about its users' safety in real life. DW journalists have been caught in recent violent right-wing protests, raising the question of whether the average smartphone user is adequately prepared to confront such a neo-Nazi.
Zeller understands those concerns and instead encourages a different kind of involvement.
"You can also hang a little banner on your balcony. Not everyone has to go to the demonstration," she says.
"We would be very happy if more people would go to demonstrations and show their faces in public against Nazis,"she adds.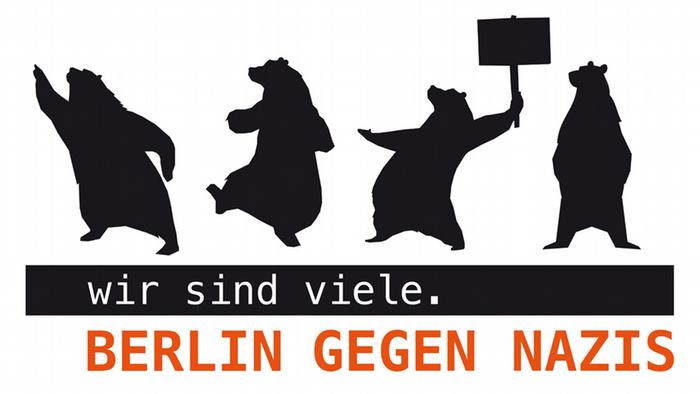 We are many - Berlin Against Nazis
The Gegen Nazis app was funded with money from the city of Berlin and developed by the "Association for Democratic Culture in Berlin" (Verein für demokratische Kultur in Berlin) through its mobile anti-right-wing-extremism agency, the MBR in Berlin.