Angola's former president Jose Eduardo dos Santos stepped down as head of the ruling MPLA party on Saturday. He handed over power to President Joao Lourenco after dominating politics for nearly four decades.
"Today, with my head up, I leave and pass on the baton to comrade Joao Lourenco," dos Santos told crowds at the ruling party headquarters in Luanda.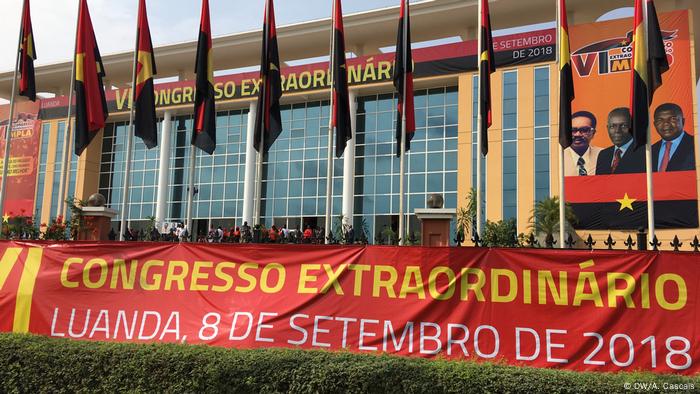 Dos Santos hands over power of MPLA to Lourenco
As his rule comes to an end, dos Santos says he wants to be remembered for his dignified exit from a position he has held since 1979.
The 76-year-old liberation war veteran did not stand for re-election in the August 2017 polls and handed over the reins of power to his defense minister Lourenco, 64.
But he remained at the helm of the People's Movement for the Liberation of Angola (MPLA) party, where much of the real power is seen to be vested.
On Saturday, "Comrade Number One" relinquished control of the party to Lourenco and admitted that he made mistakes along the way.
"There is no human activity free from mistakes and I assume that I have committed them as well," dos Santos said.
Dos Santos had thought he would be assured a peaceful handover by choosing a successor from within his own regime.
Earlier he had given control of strategic sectors of the economy to close confidants. His daughter Isabel was put in charge of the state oil giant Sonangol.
Dos Santos also appointed loyalists to head the country's security forces.
Lourenco asserts power
Lourenco moved quickly to establish his authority after being elected president last year. His wasted no time dismantling dos Santos's empire.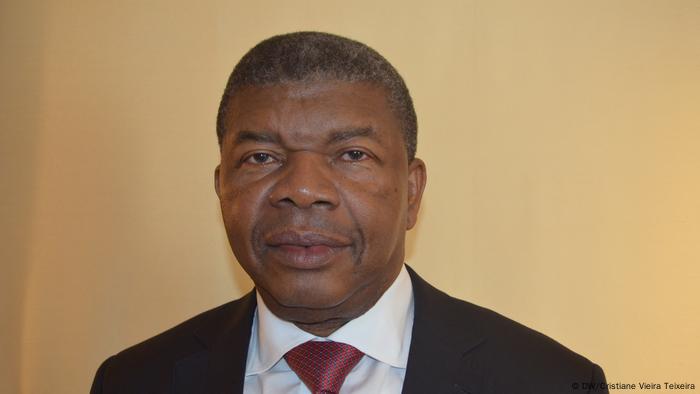 File photo of Angola's President Joao Lourenco who now heads the MPLA
Lourenco removed Isabel from the top job at Sonangol and relieved her half-brother Jose "Zenu" Filomeno from the leadership of Angola's sovereign wealth fund.
Filomeno has since been charged with misappropriating public funds and Isabel faces several graft investigations.
Many of dos Santos's proteges have been removed from the highest echelons of Angolan public life including head of the army and the chief of police as well as executives at state-owned companies.
The house cleaning created friction at the top of the state and the party.
In recent months, the two men and their staffs had worked to make amends and smooth the way to the final handover.
"Everything is going normally, there hasn't been any turbulence," said Luzia Ingles, secretary general of the party's women's league. But the fissure between the two men had come close to breaking point.
Dos Santos had originally proposed stepping down from the party leadership by April 2019. Lourenco, however, insisted it must be Saturday.
"Lourenco is already entirely autonomous as shown by his sacking of the dos Santos children — all of the country's sectors have been purged," said Benjamin Auge, an analyst at the French Institute for International Relations.
Since his election, Lourenco — also known as "JLo" — has enacted sweeping reforms of the oil sector. But the nation he now leads faces chronic unemployment, sluggish growth and alarming deficits.
av/rc (AP, AFP)
Each evening at 1830 UTC, DW's editors send out a selection of the day's hard news and quality feature journalism. You can sign up to receive it directly here.