Turkish Justice Minister Bekir Bozdag is due to give a campaign speech on Thursday in the southwestern German town of Gaggenau.
Addressing the Turkish population in Germany, Bozdag wants to promote the constitutional reform to expand the powers of Turkish President Recep Tayyip Erdogan.
Of the more than 3 million people of Turkish descent living in Germany, some 1.4 million are eligible to vote in the controversial referendum taking place in April.
A "yes" vote would extend Erdogan's powers as president. Erdogan has already used a state of emergency following a failed military coup in July to conduct a widespread purge of government opponents and journalists. He said Thursday that the state of emergency would continue "until everything settles down."
#FreeDeniz
On February 14, Deniz Yucel a German-Turkish journalist for the German newspaper "Die Welt" was detained by Turkish authorities.
The 43-year-old, who has penned several articles critical of the Turkish government's treatment of ethnic Kurds, has been in jail pending his trial on terrorism-related charges.
His arrest has prompted demonstrations and uproar among politicians, fellow journalists and the public, with Chancellor Angela Merkel describing his detainment as "bitter and disappointing."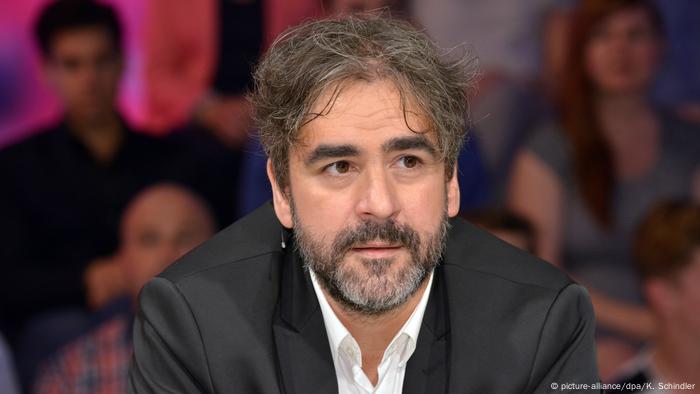 Deniz Yücel has been arrested on terrorism-related charges
Ahead of Bozdag's visit on Thursday, German daily "Badische Neueste Nachrichten" (BNN) quoted German Justice Minister Heiko Maas as saying, "Turkish politicians who appear in Germany should know what a good thing freedom of the press and freedom of speech is for us, and whoever claims freedom of opinion for themselves should also ensure the right to freedom of the press and freedom of the press."
Harsh criticism of Bozdag's campaign speech also came from the leader of the leftist Die Linke, Bernd Riexinger.
"The Turkish despot leads the federal government through the arena by a nose ring," Riexinger said, referring to Erdogan.
Bozdag wants to get votes for Erdogan's "omnipotence fantasies," he added.
Berlin should make it clear that Turkish ministers should not be able to use Germany for campaign purposes without also respecting human rights, including freedom of speech, at home.
"The federal government must make it clear that in Germany no spirit can be created for the establishment of a dictatorship," Riexinger said.
Keeping Turkey close
The next minister to travel to Germany as part of the Turkish referendum campaign will be Economy Minister Nihat Zeybekci, who wants to address German Turks in Cologne on Sunday.
Despite the growing tensions between Ankara and Berlin, CDU-European politician Elmar Brok said he doubts that Erdogan would be banned from traveling to Germany or holding a speech in the country. Such demands are nonsense, Brok told German daily, the "Neue Osnabrücker Zeitung."
"You can not deny entry to the president of a NATO member state," said Brok, who has long served as chairman of the Foreign Affairs Committee in the EU Parliament.