On Friday, a week after a doctor was fined for displaying the procedure on her clinic's website, German Justice Minister Heiko Maas called on legislators to do away with a law that forbids doctors from "advertising" abortion services.
Read more: German doctor fined for illegally 'advertising' abortions
Maas, a member of the center-left Social Democratic Party (SPD), said paragraph 219a of the German criminal code was a "relic of the Nazi era," when the state controlled citizens' bodies.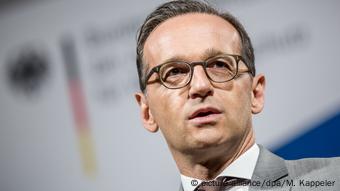 Heiko Maas is the most prominent politician to call for reform so far
The paragraph states that anyone who publicly "offers, announces [or] advertises" abortion services is to be punished with up to two years in jail or must pay a fine. It prevents German medical practitioners from saying whether or not they perform the operation publicly, only allowing them to offer information in private consultations.
German doctors and hospitals, some of which are run by Catholic organizations, are at liberty to refuse the service.
Paragraph 219a makes it difficult for women in need to access information about abortion services, Maas said.
Women may still receive an abortion if they see a counselor to talk about their decision and then schedule an abortion appointment at least three days after the counseling session.
Outrage over abortion sentence
The justice minister has joined a growing chorus of politicians who have called for the paragraph to be removed after a court in the central German city of Giessen fined a doctor in November for breaking the law.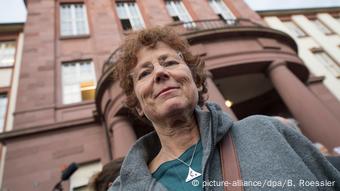 Kristina Hänel's sentencing led many politicians to call for paragraph 219a to be removed from the criminal code
Pro-life activists from the "Never again" initiative had sued Kristina Hänel, a general practitioner, after she included the word "abortion" among the services offered at her clinic.
Members of the SPD, Free Democratic Party (FPD), the Green Party and Left party criticized the verdict.
The vice-chairwomen of the SPD parliamentary group in the Bundestag, Eva Högl, told the epd news agency that she was seeking a cross-party initiative to rescind the law.
Left party parliamentarians said they have already drafted an amendment that would remove 219a's wording from the code.
Ulle Schauws of the Greens told epd that her party was also considering their own draft amendment.
"Doctors should be able to advertise abortion services without fearing criminal prosecution," she said.
Read more: Half of all abortions carried out in unsafe conditions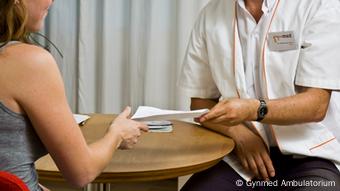 Women in Germany have to first see a counselor before they can get an abortion
Conservatives wary of change
Members of the conservative Christian Democratic Union (CDU) and its Bavarian sister party, the Christian Social Union (CSU), have rejected the call for amending the law.
They say any change would normalize getting an abortion.
The association of catholic bishops in Germany, DKB, has also warned against changing the law.
"The ban on advertising abortions is correct," it said, adding that abortions should never be seen as a normal commercial "health service."
Read more: German doctor re-ignites debate after banning abortions in clinic
amp/msh (dpa, epd, KNA)