The port city of Alexandria was named after its founder, Alexander the Great. It is located on the Mediterranean coast of Egypt and is the second largest city in the country.



It is easy to explain why I am enthusiastic about my hometown, Alexandria, and why I would recommend it as a travel destination.
Alexandria is simply beautiful. Like fish that cannot live out of water, we Alexandrians do not feel right outside of our city. If you visit my hometown, you will recognize this sense of connection we have and even notice it yourself.

Alexandria is the second largest city in Egypt. It was founded in 331 BCE by the commander Alexander the Great. Alexandria's climate is always warm and pleasant thanks to its location on the Mediterranean coast. This also makes the city very popular with tourists. The townspeople are used to people from other countries and are always hospitable, helpful and humorous toward visitors. You will always be welcomed with a charming smile in Alexandria.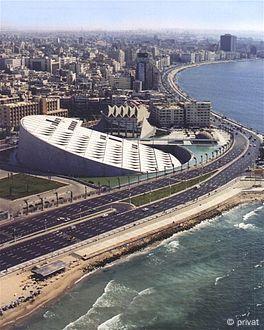 The Library of Alexandria
If you are interested in culture, Alexandria is the perfect place for you. My favorite city is home to the famous Library of Alexandria and many museums. Those who love paintings, sculptures, science or history will all find something here to marvel at. Don't forget to visit the National Museum of Alexandria, with more than 1,800 exhibits sharing the history of Egypt and Alexandria.

If you like swimming, then Alexandria is just right for you. At San Stefano you can enjoy a private beach. If you want to treat yourself to something special, be sure to visit Montaza Park. This park alone is enough reason to visit Alexandria. Here you will find the most beautiful beaches, fascinating landscapes and the magnificent Montaza Palace.

The Port of Alexandria, located in the Bahari quarter, is where those who want to take a boat trip should start. Here you can also check out the impressive Citadel of Qaitbay. This citadel was built in the 1500s on the site where one of the seven wonders of the ancient world, the Pharos of Alexandria, used to stand. Also worth a visit while you're in the area is the water biology exhibit.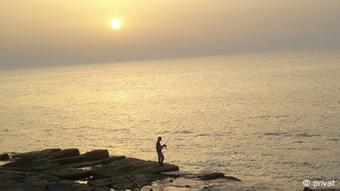 This coastal town never sleeps.
The best place to go shopping is in the Al-Manshia district, a five-minute car ride from Bahari. You can find good deals there on clothes, jewelry and souvenirs.
After all of these sightseeing excursions, you should be getting hungry and will surely want to try some of our local cuisine. No problem. There are good restaurants all over Alexandria serving not only Egyptian cuisine but also Italian, Turkish and Chinese. I would recommend you try something with fish. As Alexandria is a coastal city, it is popular throughout Egypt for fresh fish and every kind of dish you can prepare with it. While you're here you should also try traditional Egyptian fare like molokhia, koshari, and falafel.

My hometown also has a lot of Cafés, some of which sit right next to the beach and offer a nice atmosphere with the chance to relax and enjoy the sun.
You won't need to worry about finding accommodation while you're here. There are many hotels and motels at affordable prices. I would advise that you come in winter as it is the low season and always less expensive.

I'd like to leave you with a couple secrets about us…
Our city never sleeps. Whether it is before or after the dawn, there is always something going on along the streets of Alexandria.
Many people visit Alexandria in the summer – but us locals think our city is much nicer in winter and especially quieter. I would recommend that you pack your bags in winter and pay us a visit then – that is the best time to enjoy Alexandria and the wonderful atmosphere here.
All in all there is something worth seeing and experience for every taste and every budget in Alexandria.

Sent by: Samah from Egypt
Edited by: Kerstin Boljahn