There's no doubt that "Citizen Kofi" is the place to be seen in Accra. The colorful five-storey building, located in the heart of the Ghanaian capital, can be seen from afar. It's packed with expensive restaurants, a wine bar, night clubs and a "Hollywood Lounge" - everything one might need to host parties and celebrations as well as seminars and conferences.
Anneselma Bentil works here as an event manager. The 32-year-old Ghanaian is responsible for organizing events and marketing.
"When Barclays Bank needs a good location for a meeting with 30 to 50 representatives from around the world, they call me to organize it," Bentil told DW, explaining how she makes the necessary arrangements, estimates the costs and meets all the customer's requirements.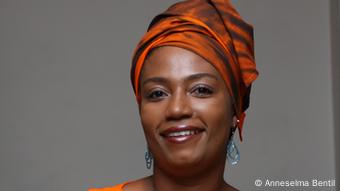 Anneselma Bentil works as an event manager
Out of reach
But what "Citizen Kofi" has to offer is clearly not intended for all Ghanaians. That begins with the prices. A coffee or soft drink, for instance, costs the equivalent of $2 (1.51 euro). The average citizen spends only about a quarter of that on a similar drink in a typical street café.
Bentil grew up in an average income family. Her father was a journalist, her mother was an employee at the council. "We couldn't go out to eat every day, but we always had enough to eat on the table," she says.
Like her two brothers, Bentil was able to study, earning a degree in business and social science. Today, she earns 1,200 Ghanaian cedi or about $630 a month in her job as an event manager. Bentil's income and education makes her a member of Africa's upper middleclass. The World Bank defines the average African middleclass income as between $2 and $20 a day.
Bentil is married. She says that she and her husband are not wealthy but that they are in a position to afford more than just the bare necessities. They occasionally shop in expensive supermarkets instead of the street markets, she adds.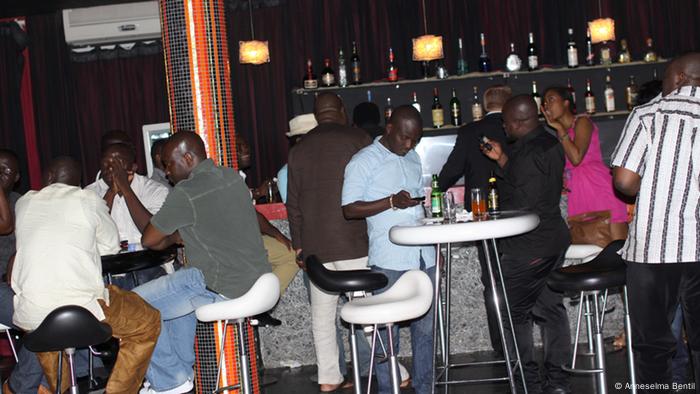 Africa's growing middle class is starting to enjoy the freedoms and luxuries that only money can bring
Model for democracy
In West Africa, Ghana is considered a model for democracy and economic growth. The number of poor and undernourished people in the country continues to sink while its middle class grows.
30 years ago the African Development Bank estimated the middle class population in sub-Saharan Africa to be about 100 million people. Current data compiled by the World Bank and the African Development Bank puts the number of middle class Africans at 350 million from a total population of approximately 875 million. The countries with the largest middle class populations are South Africa, Kenya, Ghana and Angola.
But what about Nigeria, one of the economic heavyweights on the African continent? Lyal White from the Gordon Institute of Business Science (GIBS) in South Africa has the answer. "The middle class in Nigeria is still relatively small because the country has a very large proportion of people living on less than $2 per day," he says. And, White explains, in a country that big more time is required for social changes to become visible.
Improving economic ties
Like many other experts, White expects African economic strength will grow along with its burgeoning middle class. Although many of the region's rich and upper middle class like to shop in Europe and Dubai, they could be inclined to stay in Africa if the offers there become similarly attractive, he argues. The entire African continent, he adds, could benefit from such a development.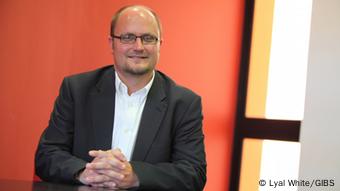 Lyal White says that the middle class in Africa is gaining power
White already sees substantial progress in Africa's supply and value chains and believes that countries on the continent are establishing greater economic ties.
But, such growth has its price. Due to the growing needs of Africa's middle class, demand for dairy products and meat is growing - foodstuffs that many African countries lack in sufficient supply. Currently, 48 of the continent's 54 countries are still net importers of food.
Environmental concerns
The environmental situation in Africa is also due to get worse before it gets better, as more cars are purchased and more waste is produced due to higher consumption levels. But analyst White doesn't view this as a problem in the short term. "The majority of the middle class in Africa is still at the lower end of the income scale, earning only a little more than two dollars a day," he says. "It's not like India or China, where there are already many high income people that consume heavily."
The anticipated environmental impact of growth is an issue that concerns Anneselma Bentil. She believes though that nobody has the right to dictate to people how to deal with their environmental impact. That's a decision for everyone to decide individually, she says.
Bentil earns well and could afford a car. Still, she has decided against owning one. Not only because of the terrible traffic congestion in Accra, but also because of the increased air pollution that she says she has noticed in the Ghanaian capital.