"The lessons in our refugee camp in Uganda take place in tents or under trees – if they take place at all," says Natalia Mb'isimo Peace. "There are simply not enough schools."
Peace fled with her family from the civil war in neighboring South Sudan four years ago.
"Since then, I haven't attended school," the 20-year-old told high-ranking representatives of the European Union and the United Nations in Brussels, voicing the problems her generation faces. Peace hopes to be able to resume her education someday.
These issues are also under discussion at the Africa-EU summit in Abidjan, the largest city and economic capital of Cote d'Ivoire, this week (November 29-30). At the summit, EU heads and African Union leaders want to discuss how to accomplish peace, stability and better prospects for young people – and reduce migration to Europe. German Chancellor Angela Merkel is among those expected to attend.
Education as a way forward
"Education what we need the most," says Peace.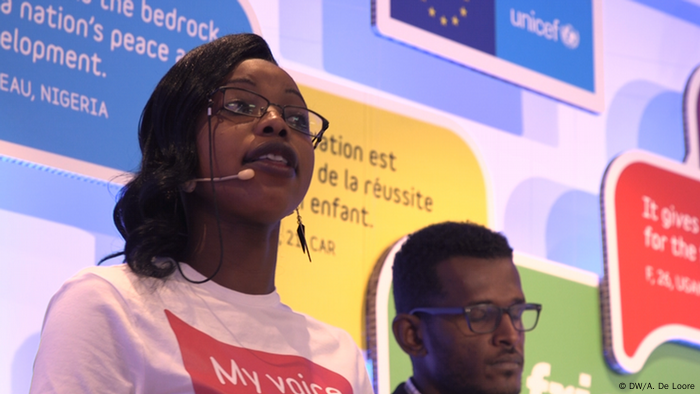 Natalia Mbisimo Peace hopes to pick up her education again some day
But even when classes do take place, many children and young people cannot take part, because they need to fetch water for their families, for example. Mohamed Malick Fall fromUNICEF agrees with Peace. The situation in Uganda is unfortunately not an isolated one on the African continent. The problem also persists in his country, Nigeria.
"In Nigeria alone, there are around 10 million children who do not go to school. In fact, a fifth of all children worldwide who do not have access to education," Fall says. In Nigeria, as in Uganda, it is mostly violent conflicts and terrorism keeping children away from school.
Another reason for lack of education is early marriage.
"By the time they are 20 years old, many girls already have five or six children," Fall says, adding that these young mothers often do not continue their education. He also points out that climate change and the natural disasters such as droughts will only expedite the problem. Fall is especially concerned about developments over the next few years. According to UN projections, Nigeria's population is expected to double to 400 million by 2050. By the year 2100, more than four billion people are expected to be living on the African continent, and at least in theory, around half of them will be under 15 years old.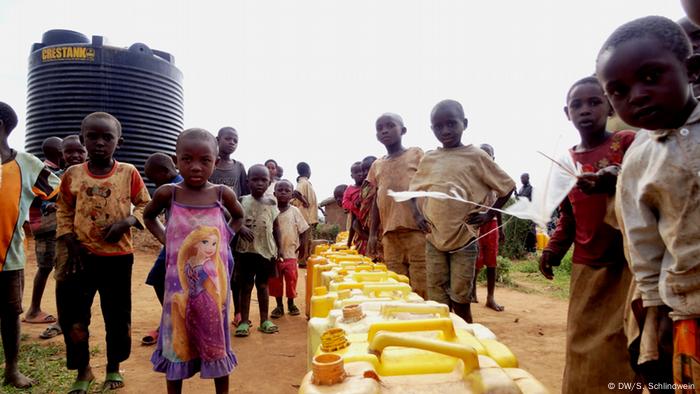 The Nakivale camp in Uganda has six primary schools for young refugee children
Jobs instead of escape
"It is absolutely critical that children in Africa have access to education," says European Commissioner Christos Stylianides. Only through education can the African youth be shown "that they have a future in Africa, that there is hope for them and their families," the commissioner responsible for humanitarian aid and crisis management at the EU told DW.
Cecile Kyenge has first-hand experience in what happens when young people no longer see a future in Africa. Until 2014, she was Italy's integration minister, responsible for thousands of migrants who were traveling to Italy via the Mediterranean each year. Now she is a member of the European Parliament and her portfolio includes cooperation with Africa. For her, education alone isn't enough.
"Young people leave Africa because they don't see any prospects for themselves due to the political, legal and economic problems," she says.
That's why the causes of migration need to be tackled on many different levels. Young people need to have the chance to establish careers for themselves. This is where European companies that are already active in Africa could establish more jobs for young Africans, Kyenge says. For those who see no future for themselves in Africa, safe and legal ways should be found for them to come to Europe, so that fewer migrants drown in the Mediterranean.
'Africa needs to take responsibility'
Kyenge hopes that the upcoming summit between European and African heads of state brings concrete results so that fewer people risk their lives chasing the dream of Europe. But she's not confident. According to Kyenge, it's not only Europe's responsibility to find a solution to the problems of migration and education. "We are at the point where Africa needs to take responsibility and come to grips with it," she says. An example she gives is the fight against dictatorships. But she says Europe should not leave Africa alone on these issues.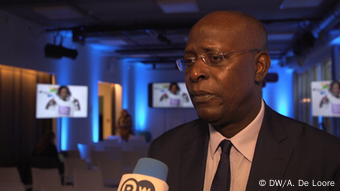 For various reasons, children are often kept out of shool, Fall says
For UNICEF's Mohamed Malick Fall, too, it's important that the necessary changes come from the African people themselves, although he believes the EU can and should support Africa in this regard. Fall is convinced that the first positive developments are already visible.
"In Nigeria for example, where Boko Haram is active, I see young African teachers, doctors and nurses who carry out their work every day despite the danger."
Fall cautions that no one should make the mistake of thinking that these problems can be solved quickly. But he's optimistic nonetheless. "Every initiative that helps the community to rebuild in conflict areas or after natural disasters is a step in the right direction," he says. That gives the people there hope – and means fewer people leaving their homes for Europe.