The aim of the talks is to do some crucial groundwork for the creation of a fairer, less polluted world. This is the third summit of its kind after talks in Monterrey in 2002 and Doha in 2008.
Specifically, 190 nations hope to agree on how to bankroll 17 Sustainable Development Goals (SDGs), which include ending poverty and hunger, combating climate change and achieving gender equality by 2030.
Preparatory talks held in New York failed to yield an agreement on a common summit outcome.
The SDGs, which are due to be formally adopted in October 2015, are estimated to cost between $3.3 trillion and $4.5 trillion (3 - 4 trillion Euros ) annually, according to the UN Conference on Trade and Development (UNCTAD).
The World Bank, the African Development Bank, the Asian Development bank and the International Monetary Fund signaled on Friday (10.7.2015) that they planned to extend more than $400 billion in financing over the next three years.
But Jim Yong Kim, President of the World Bank Group said in a statement "we need trillions not billions of dollars to accomplish these goals."
Public money to boost private investement
Owen Bader, a development economist at the Center for Global Development in London, is in Addis Ababa for the summit. He told DW's AfricaLink radio show that "the typical African doesn't need aid, but a job."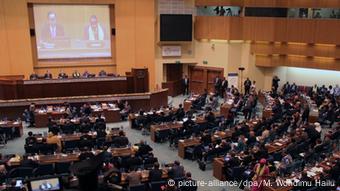 The Addis Ababa summit on financing for development is looking for trillions of dollars
Bader said the World Bank's reference to trillions meant that "we have to use public resources to work together with the private sector. In the end, it is the private sector that will create those jobs. We can use public investment to create the right conditions for that investment and that growth and we can use it to protect the most vulnerable people who aren't benefiting immediately."
Host nation Ethiopia
The choice of Ethiopia as summit host highlights the importance of sustainable growth for the continent. 33 out of the world's 49 least developed countries are found in Africa.
Despite concerns over its record on democracy and human rights, Ethiopia - which was gripped by an appalling famine 30 years ago - is seen as something of a model for development having brought millions out of poverty and having invested heavily in infrastructure.
"There has been much more investment in irrigation in roads and transport - all things that enable people to get their product to market and enable markets to function properly. That means that drought no longer need turn into famine. And the Ethiopian government has - with the help of international donors - put in place a safety net scheme which means that when the harvest do fail people don't find themselves starving," said Bader.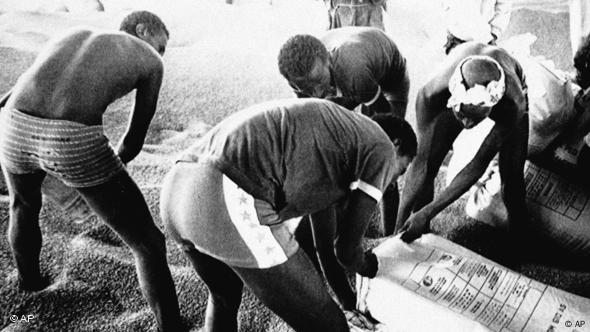 Ethiopian workers helping to fight the famine on the Horn of Africa in 1984
But finding the money for the SDGs - which supersede the partially fulfilled MDGs (Millennium Development Goals) is just one problem. "Many donors are questioning who should receive development aid. They tell middle income countries 'you're wealthy, you can raise your own money, let's focus on poor countries," Gail Hurly from the UN Development Program told the AFP news agency.
Another contentious issue is the creation of an international tax organization within the United Nations to fight tax evasion by multinationals. International tax rules that allow large companies to avoid taxes end up costing developing countries an estimated $100 billion annually. However, rich countries want decisions about international taxation to stay under the auspices of the OECD and G20 where they control the agenda. This is just one issue where the "flexibility and compromise" called for by the UN Secretary General Ban Ki-moon would appear to be in short supply.