US actor Verne Troyer, who became a celebrity with his role as Mini-Me, the clone and sidekick of the comic villain Dr. Evil in two of the three "Austin Powers" films, died on Saturday aged 49, his family announced on social media.
"It is with great sadness and incredibly heavy hearts to write that Verne passed away today," a statement on the actor's Facebook page said.
Although the cause of his death was not given, the statement said, "Depression and suicide are very serious issues. You never know what kind of battle someone is going through inside."
Troyer himself had spoken in public of his struggles with alcohol addiction, and his family said on April 3 in another social media statement that he was receiving medical treatment.
Read more: RIP Robin Williams: More on depression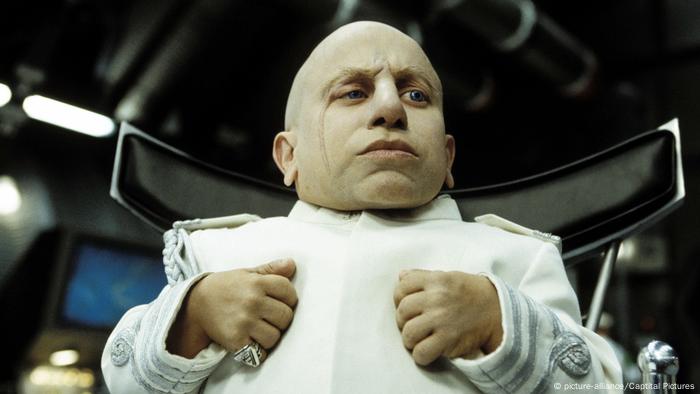 Troyer played a laboratory copy of Dr. Evil in two 'Austin Powers' movies
Opening doors
The actor, who was 81 centimeters (2 feet 8 inches) tall owing to a genetic disorder, played Mini-Me in "Austin Powers: The Spy Who Shagged Me" (1999) and its 2002 sequel, "Austin Powers in Goldmember."
He also appeared in "Harry Potter and the Sorcerer's Stone" (2001) and "The Love Guru" (2008), as well as in minor roles in dozens of other films and television shows. Troyer also frequently featured in reality programs.
The family statement paid homage to his life achievements.
"Even though his stature was small ... he went on to open more doors for himself and others than anyone could have imagined," it said.
tj/ng (AFP, dpa, AP)
Every evening at 1830 UTC, DW's editors send out a selection of the day's news and features. You can sign up to receive it here.