Journalist Azory Gwanda arrived home in the company of two strange men in a white SUV on November 21, 2017. He told his wife that he had to leave town for a few days on an assignment and said goodbye. He has not been seen since.
Speaking to DW's Kiswahili department, Gwanda's wife, Anne Sinoni Rilagiza, said that her life since that day has been difficult because they used to help each other out.
"At the moment we are just praying to God and also requesting the government to continue helping us because it's our only hope," she said.
Just doing his job
After his disappearance, there were widespread calls from journalists in Tanzania, in Africa and around the world for the government to find out what happened to him.
Francis Nanai, managing director of Mwananchi Communications Limited (MCL) and Gwanda's boss, said at the time that he feared that he could have been abducted as a direct result of his reporting.
"MCL does not know who kidnapped Gwanda and why. If he is being held for any crime he is suspected to have committed, then those holding him should charge him in court as the law requires and let justice take its course," said Nanai shortly after his disappearance was reported by his wife.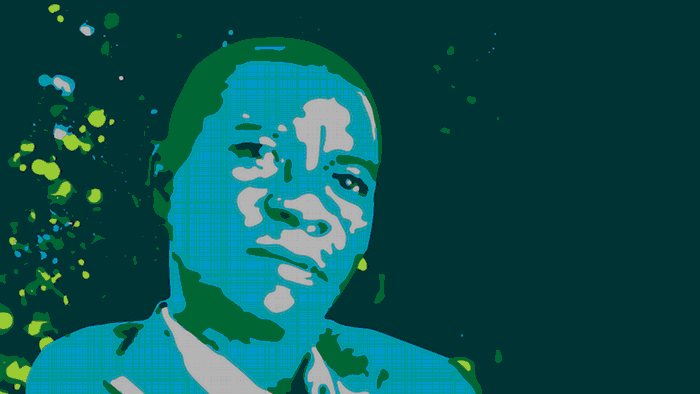 Soon after his disappearance, Azory Gwanda was named a "champion of free speech" by DW
Before his disappearance, Gwanda was investigating a series of unexplained murders leading many of his colleagues to wonder if this may have led to his abduction.
"Almost every week, Gwanda exhibited great courage as he reported on the grisly murders, over 40 people in a two-year period, the victims including local politicians, government officials, policemen and residents. He became the consistent chronicler of a devastating crime by faceless criminals," Professor Bob Wekesa wrote about Gwanda in the new bookSouthern African Muckraking.
Out of sight, still in mind
One year later, the hashtags #WhereIsAzory and #BringBackAzory started trending on Twitter inside and outside Tanzania as they did following his disappearance. Despite this pressure to scale up the search and speed up the investigation into Gwanda's case, there has been little headway. According to local media sources, security officials insist that the investigation is still ongoing.
Known as the "Bulldozer," President John Magufuli was expected to be the tough politician that could push through democratic and economic reforms in Tanzania after taking office in 2015. However human rights activists and members of the media have complained that the government has been working to clamp down on free speech and the country's media. Bills curtailing the rights of media houses and social media users have since been adopted.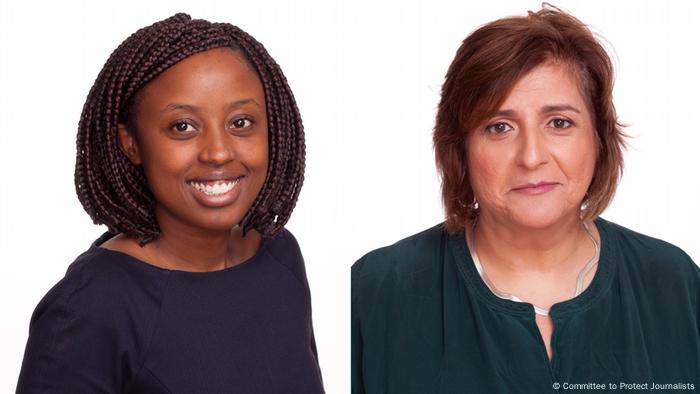 CPJ's Muthoki Mumo and Angela Quintal
Just last week, two representatives from the US-based Committee to Protect Journalists, Angela Quintal, the Africa program coordinator, and Muthoki Mumo, the sub-Saharan Africa representative, arrived to look into the situation. One of their repeated questions reflected an earlier hashtag: #WhereIsAzory?
Soon after they began asking about him, they were detained by security forces at their hotel and taken to another location. They have since been released and have left the country.
"Tanzania has become a quite hostile environment for journalists to operate in," Mumo told DW.
Since the incident, Quintal and Mumo have both expressed concern that the situation for journalists and for the freedom of the press is under threat in Tanzania, especially with regards to Gwanda's disappearance.
"When Journalists talk about the case of Azory Gwanda, there is a definite fear that this may happen to them," added Mumo.