Martha O'Donovan appeared in court in the Zimbabwean capital Harare, charged with subversion as well as undermining or insulting 93-year-old Mugabe. O'Donovan denied the accusations.
The 25-year-old American journalist is charged with attempting to overthrow the president on account of an alleged tweet that described the ageing leader as "selfish and sick."
"We are being led by a selfish and sick man," authorities accuse O'Donovan of tweeting from the Twitter handle @matigary, her lawyer Obey Shava said. He added that his client had formally been charged with insulting the president.
O'Donovan has denied the allegations as "baseless and malicious."
The US embassy said on Friday that it had been in contact with O'Donovan and her legal counsel.
'Goblin' tweet
Zimbabwe police on Friday picked up O'Donovan and seized her laptop during a dawn raid on her home in Harare. Martha O'Donovan works for social media outlet Magamba TV, which targets youth and describes itself as Zimbabwe's leading producer of political satire.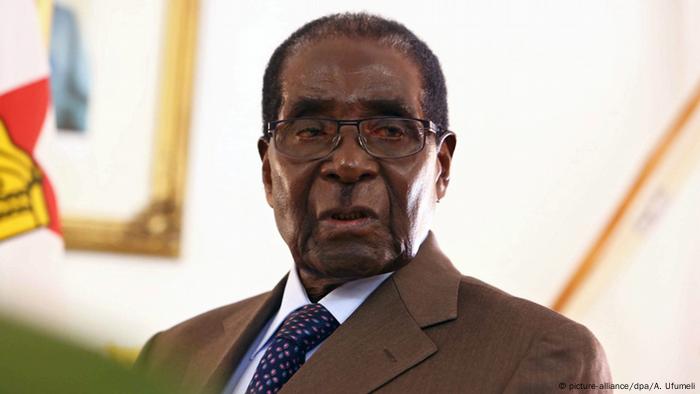 O'Donovan's tweet allegedly referred to President Mugabe as a 'Goblin'
She is also alleged to have referred to Mugabe in a tweet as a "goblin whose wife and step-son bought a Rolls-Royce."
"The reported offensive and insulting tweet does not make any mention of the president's name," Zimbabwe Lawyers for Human Rights (ZLHR) said in a statement.
The alleged tweet follows online reports that Mugabe's two sons, Robert Jr and Chatunga, have imported at least one luxury vehicle from neighboring South Africa.
Clampdown on social media
The arrest is the first since the appointment of a minister for cybersecurity a few weeks ago. The move came under severe criticism from activists who said it was an attempt to gag social media users.
Social media posts played a major role in fueling major anti-government protests in Zimbabwe last year.
If convicted, O'Donovan faces a maximum of one year in jail, her lawyer said.
ss,ap/jlw (Reuters, AP, AFP)