November 15 marks the Day of the Imprisoned Writer, an annual event which calls attention to the plight of writers throughout the world who have been persecuted or silenced.
International PEN, the worldwide association of writers, established the annual day in 1981. In conjunction with the event, PEN publishes around five case studies on persecuted writers from varying world regions. The cases highlight the authors' work, the circumstances of their imprisonment and how people can help secure the authors' release.
The Day of the Imprisoned Writer also commemorates writers killed for their work during the previous year. In 2008, PEN documented 38 writers who were killed and 190 who were incarcerated.
PEN hopes that the publicity it generates through the event will encourage imprisoned writers while putting pressure on their governments to release them. "The worst thing that can happen to an incarcerated writer is to be locked up and simply forgotten," Dirk Sager, Vice President of the German PEN Center, told Deutsche Welle.
The German PEN Center is making imprisoned and persecuted writers in Iran a particular focus of this year's recognition of the Day of the Imprisoned Writer through an event dedicated to Iranian literature on November 17 in Berlin.
Writers in exile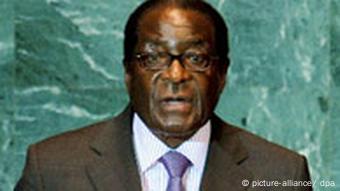 President Mugabe leads the repressive government in Zimbabwe
Persecuted writers who manage to avoid death or imprisonment are often forced to live in exile. PEN also helps sponsor the Writers in Exile scholarship program in Germany that provides funding, a place to live and German language training for writers who have fled their countries. Itai Mushekwe, a journalist from Zimbabwe, is a participant in the program and shared his story with Deutsche Welle.
As a young reporter, Mushekwe uncovered political scandals under the government led by Robert Mugabe in Zimbabwe. Mugabe has been charged increasingly in the last decade with human rights violations, and his government introduced a law in 2002 severely restricting press freedom. Mushekwe's editors often had to reject his articles as too sensitive for the dangerous political climate, so Mushekwe published abroad under a pseudonym.
In 2007, Mushekwe was getting advanced media training in Berlin, when he learned that Zimbabwe's intelligence service had placed him on a hit-list along with 15 other journalists.
"If I had returned to Zimbabwe, I fear that I would have been arrested or, in unfortunate circumstances, lost my life," Mushekwe said. "There are just too many cases of brutalization of writers by the government, and naturally there are numerous Zimbabwean writers who are in exile - most of whom went into exile before I did."
A new order and new victims
Repressive governments are just one of several dangers to writers highlighted by PEN.
"We are also particularly concerned about writers in places where secondary powers exist – for instance, the drug cartels in Mexico – that create their own order and, above all else, their own victims," Sager told Deutsche Welle.
A June 2009 report by PEN noted over 30 cases of Mexican journalists and writers being killed, attacked or threatened within the first half of 2009 alone. On November 2, 2009, the Mexican crime and security affairs journalist Jose Bladimir Antuna Garcia was abducted and murdered. His death followed months of harassment and threats partly from an individual who identified himself with a paramilitary group and Mexican drug cartel.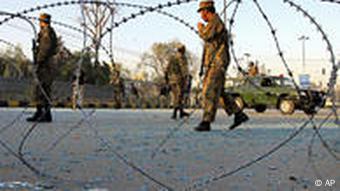 Conflicts in Pakistan put writers in a particularly vulnerable situation
Sager also noted the vulnerability of writers in areas of armed conflict and named Pakistan as a prime example.
Demanding accountability and transparency
The event this year comes a month after the Frankfurt Book Fair cast light on the struggles of dissident Chinese writers with their government.
China was this year's guest of honor at the fair, but Chinese officials prevented certain key figures from participating in the event that gains extensive attention in the publishing world.
But writers like Mushekwe, who have had to flee from such governmental pressures, often remain committed to their work. Since living in Germany, Mushekwe said his style has become "more critical and more interrogative," while a basic commitment remains the same:
"Being critical in an objective way is an important ingredient for accountability and transparency, which must be demanded by the people from those who lead us."


Author: Greg Wiser
Editor: Andreas Illmer