From hard rock and jazz to cabaret and ring tones, "Fuer Elise" is the quintessential example of the popularization of classical music. If Beethoven got royalties, he'd be a wealthy man.
While everyone knows the melody to the short piano piece in A Minor, few stop to wonder what was behind the intimate dedication.
Berlin musicologist Klaus Martin Kopitz believes he has uncovered Elise's true identity - while he wasn't even looking for it.
"For years, I've been working on a publication called 'Beethoven in the eyes of his contemporaries,' which includes all the reports from people who knew Beethoven personally: journals, letters, poems, memoires," said Kopitz. "Certain women are mentioned, and one of them was Elisabeth Roeckel."
A close friendship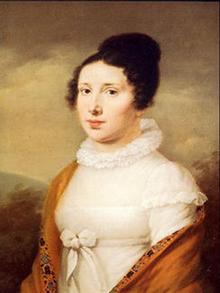 Roeckel was an accomplished pianist
Elisabeth Roeckel, born in 1793, was the younger sister of singer Joseph Roeckel, who sang the role of Florestan in Beethoven's opera "Fidelio," and became a good friend of the composer's. Elise was also musically inclined - she played the piano and later became a singer.
In her circle of friends, she was affectionately referred to as "Elise." In the spring of 1810, she went to Bamberg to work in theater, with the hope of impressing none other than ETA Hoffman, who was the theater manager there at the time.
According to Kopitz, Beethoven dedicated the A-Minor piano piece "in the memory of" Elise because they were separated when she relocated to Bamberg. Since Elisabeth Roeckel was referred to in the dedication as "Elise" and not the more formal "Fraeulein Roeckel," she must have known Beethoven well, said Kopitz.
Indeed, their relationship was documented, as Elise herself had written about it.
Beethoven the flirt
"According to what she wrote, (their relationship) must have been close," said Kopitz. In a letter, Elise wrote about an evening with the composer, the famous guitarist Mauro Giuliani, and composer Johann Nepomuk Hummel, who would later become her husband.
"She wrote that Beethoven, true to his frisky Rhenish disposition, wouldn't stop teasing her and she didn't know what to do," said the musicologist. "He had pinched her arm out of sheer affection," added Kopitz.
That Elise chose Hummel instead apparently did not mean the end of their friendship with Beethoven. Several days before the composer's death in March 1827, Elise visited him. To remember her former admirer, she cut off a lock of his hair and accepted one of his quills as a present.
How, then, could Elisabeth Roeckel have remained a mystery to musicologists over all the years? And why has the piece so often been attributed to Therese Malfatti, who Beethoven proposed to in 1810?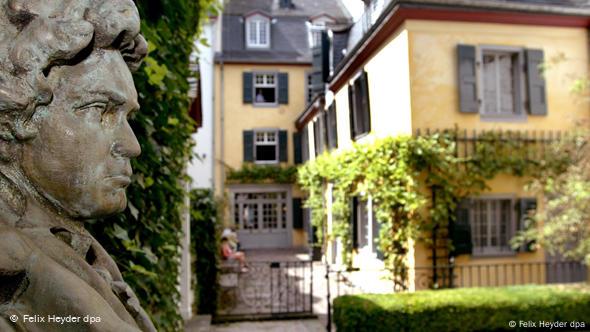 The Beethoven Archive and the composer's birth house are located in Bonn
Original manuscript has disappeared
The Beethoven scholar Ludwig Nohl (1831-1885) may be to blame. When he discovered a draft of the work, he published it in 1865 with a dedication to Therese. Nohl claimed to have seen the original manuscript, saying it had been discovered in Therese's estate, but it has never been found since.
All that exists is an incomplete draft of the work, sketched on a sheet of paper Beethoven had apparently used for brainstorming other works. This has been dated to 1810, around the time of Beethoven's engagement to Therese Malfatti.
If, however, the A-Minor melody was indeed composed for Elise and not Therese, it is not immediately apparent how and why the original manuscript could have made it into Therese's hands.
Kopitz admitted that his theory on this point is not particularly scientific: "Therese Malfatti comes to Beethoven's house and sees the "Fuer Elise" manuscript lying on top of his piano, so she asks 'Who is this Elise? Do you still want to marry me?' At that point he was embarrassed that he had written the piece for Elise when he really wanted to marry Therese."
What does it matter?
The musicologist's theory is currently in the process of being published and has not yet garnered widespread acceptance in the field.
The director of the Beethoven Archive at the Beethoven House in Bonn, Bernhard Appel, said he was skeptical of Kopitz' hypothesis, though he emphasized that he could not make a conclusion until the report was available for detailed review.
"Elise was a very common name in Vienna at the time," said Appel, so the dedication could have referred to any number of women. He added that, to prove who Elise really was, it would be essential to clarify what path the manuscript took before it disappeared.
"Would the music change if we knew who it was dedicated to?" questioned Appel. For those who use it as their mobile phone ring tone, probably not.
Author: Anastassia Boutsko (cn)
Editor: Kate Bowen