Following a weeklong hostage-taking situation, villagers in My Duc, a suburban district of the Vietnamese capital, Hanoi, released the remaining hostages on Saturday after a meeting with a senior official.
Earlier this week, villagers had taken 38 police officers and officials hostage in response to law enforcement agents arresting protesters involved in a yearslong land dispute, including an 83-year-old community leader.
Local residents have accused the government of illegally seizing farmland for a military-owned telecommunications company.
On Saturday, Hanoi Mayor Nguyen Duc Chung met with the protesters and listened to their grievances. He vowed to investigate the seizure of farmland and respond to the villagers within 45 days, promising that the villagers would not face charges.
'We have been very angry'
Although villagers expressed regret for kidnapping the state officials and law enforcement agents, they appeared steadfast in their demands.
"We admit it was wrong to hold these people," said villager Bui Van Ky during the meeting with Nguyen, according to the state-run "Tuoi Tre" newspaper.
"But this came from [the authorities'] prolonged announcement, saying that 59 hectares [145 acres] of our cultivated land belongs to the military … We have been very angry," he added.
After the meeting, "villagers led a working team to the community house to release the 19" remaining hostages, "Tuoi Tre" reported.
Despite the government's strict control of freedom of expression, independent media and dissent, property disputes continue to be a flashpoint. However, all land in Vietnam is technically owned by the communist state, which offers individuals land-use rights.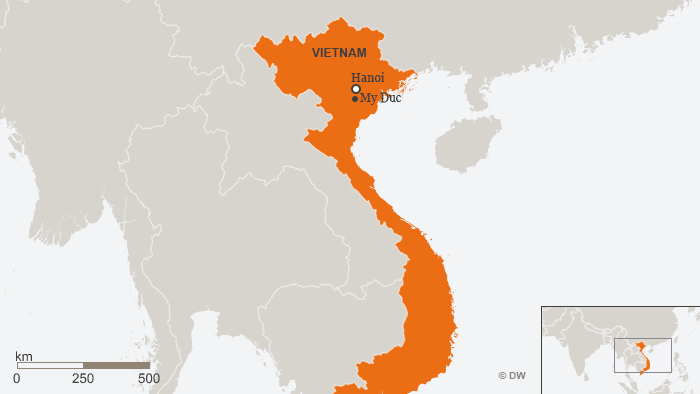 ls/jlw (Reuters, AFP)