Around 15 riot police were freed and three other hostages managed to escape but authorities were still trying to negotiate the release of the remaining 20 captives, the state-run Vnexpress reported on Tuesday.
Villagers of My Duc, on the outskirts of Hanoi, have long disputed government plans to sell what they claim to be their land. The parcels are to be used by a military-run telecommunications firm.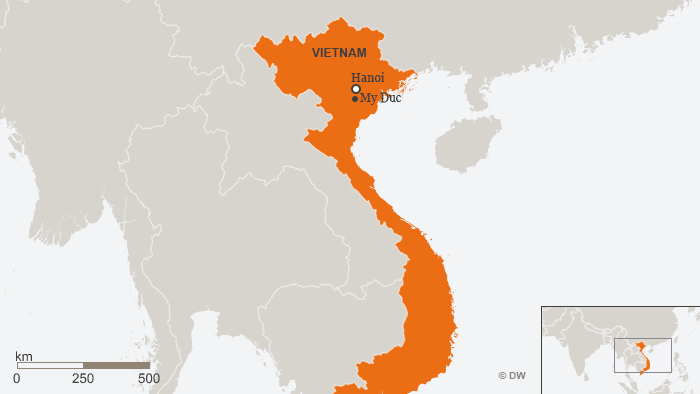 Local officials claim that the villagers do not own the land and are breaking the law by protesting. Police clashed with the villagers on Saturday and arrested several of them, including their 83-year-old leader Kinh.
Officials release villagers
In response, the villagers took 38 police officers and state officials hostage, and demanded their representatives be released.
"The people here are very angry," the lawyer representing the villagers told the AP news agency. "They told me frankly that they do not believe in anyone, (because) they have been cheated for so many years."
The officers "have been given sufficient food and drink by us and are being treated politely," Vnexspress quoted a villager as saying.
Some of the arrested villagers have been released. Hanoi's deputy police chief was quoted as saying that the release of the villagers was not a compromise with the hostage-takers. "We will handle everything in accordance with the law," he said "Those who intentionally instigated, illegally detained people will be dealt with seriously."
While land disputes are fairly common in the communist-ruled Vietnam, it is rare for residents to take officials hostage in protest.
dj/jm (Reuters, AP)