A peace activist from the Eifel region in the southwestern German state of Rhineland-Palatinate on Friday lost her legal battle to force the removal of US nuclear weapons from the Büchel Air Base near her home.
She failed to convince judges at Germany's highest court, the Federal Constitutional Court in Karlsruhe, that her basic rights were jeopardized by the presence of the missiles, which she claimed could be a potential terrorist target.
Read more: Ramstein Air Base anti-drone protests: The Germans taking on the US military
The court ruling in detail
The Court ruled that neither the plaintiff's basic rights nor her property rights were being violated.
It found that she had no more rights than "vast numbers of other citizens" across Germany living near sites that could also be the target of terror attacks.
Moreover, the court stated that public authorities' responsibilities end "at the point at which a process is predominantly structured according to the independent will of a foreign power, separate from that of the Federal Republic of Germany."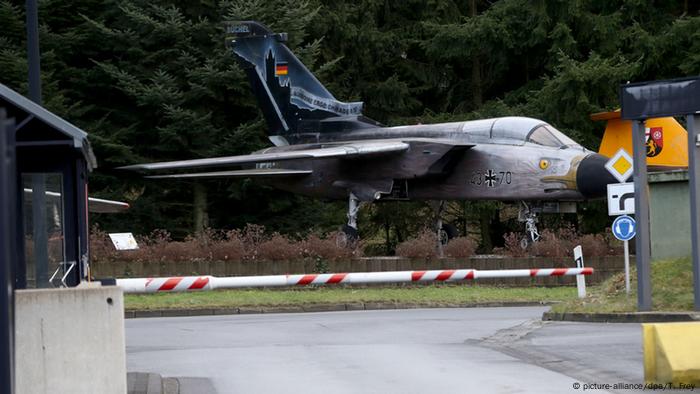 German fighter jets from Büchel air base could be forced to drop the nuclear weapons stored there
What was the claim? The plaintiff had argued the situation violated human rights, property rights and the fundamental right to physical safety. She also claimed that any potentially illegal war conducted from German territory would violate the NATO Treaty as well as the German constitution.
Where are the nukes? Büchel is located in Cochem-Zell, some 108 kilometers (67 miles) west of Frankfurt, is a joint US-German air base "tasked primarily with storing, guarding, maintaining and activating atomic weapons as stipulated within the framework of the NATO nuclear sharing arrangement."
The US military in Germany: The US maintains a large presence in Germany, including its European Central Command (EUCOM) in Stuttgart, and Ramstein Air Base, which is integral to the US drone program in Pakistan, Somalia and Yemen. Unconfirmed information suggests that some 20 nuclear missiles are currently stationed at Büchel. These are the last US nukes stationed in Germany.
Last resort: After failing in her bid to get the weapons removed in several earlier claims at specialist courts, the Constitutional Court represented the plaintiff's final option.
js/rt (AFP, dpa)
Every evening at 1830 UTC, DW's editors send out a selection of the day's hard news and quality feature journalism. You can sign up to receive it directly here.