Australia's acting defence chief Air Marshal Mark Binskin said that the incident occurred inside a patrol base near Tarin Kowt in Afghanistan's southern Uruzgan province.
"Three Australian soldiers from the 3RAR task group were shot and killed when an individual wearing an Afghan National Army uniform opened fire with an automatic weapon from close range," he told reporters in Canberra.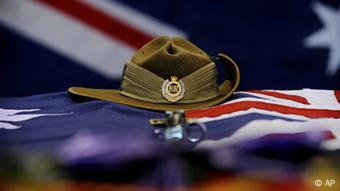 Australia's losses in Afghanistan reawaken Vietnam War memories
Australian officials also announced that a further two troops had died in a helicopter crash in another southern Afghan province Helmand on Thursday. That raises to 38 the number of Australian lives lost since Australia first sent troops to Afghanistan in 2001.
The insider attack in Uruzgan prompted Australian Prime Minister Julia Gillard to head home early from a regional Pacific leaders' conference in the Cook Islands.
"This is news so truly shocking that it's going to feel for many Australians like a physical blow," Gillard said.
"Indeed, this is the most lost in combat since the days of the Vietnam War," she told reporters, referring to Australia's deployments during the US-led war against Viet Cong forces in the 1960s and early seventies.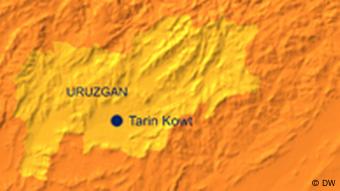 Australia currently has about 1,500 troops deployed in Afghanistan. Australia's neighbour New Zealand said last week it would accelerate the withdrawal of its troops after three more serving with a reconstruction unit were killed by a roadside bomb in the Bamiyan region on August 19.
Insider attacks increase
The insider attacks are dubbed 'green-on-blue' incidents by the NATO-led International Security Assistance Force (ISAF).
Earlier on Thursday, NATO hat said the three soldiers were killed in the Uruzgan province on Wednesday, but without stating their nationalities.
The assaults on coalition forces from Afghans wearing military uniforms have increased in 2012. So far, there have been 30 attacks that have killed 45 troops - about 14 percent of the entire NATO death toll from the war this year.
Afghanistan's government said last week it would re-examine the files of 350,000 soldiers and police to help curb rogue shootings of NATO personnel.
hc/ ipj (AFP, Reuters, dpa)