Despite setbacks so far, banks and phone companies want to push digital wallets like PayM in Europe. They've begun a new mobile payments drive and this time they're using lessons learned in Africa, one of the world's most "cashless regions" in the world.
Mobile wallets, such as M-Pesa in Kenya, have worked because of the large numbers of "unbanked" people living there.
"Unbanked" is a term that has been used to describe people who are too poor to hold a traditional bank account.
But while the unbanked may be poor, they have been central to driving mobile payment systems such as M-Pesa, or Airtel's Mr Money in Sierra Leone, and in turn creating a new virtual industry and making money for the telcos.
And it's hoped that this African experience will help banks and telcos push mobile payments into Europe.
Unbanked in Europe
"We realized there were actually people in Europe who are unbanked as well," says Claire Alexandre, head of mobile payments at Vodafone. "For example, we found that only 50 percent of Romanians have a bank account. For them, having an alternative account to make payments would be really useful."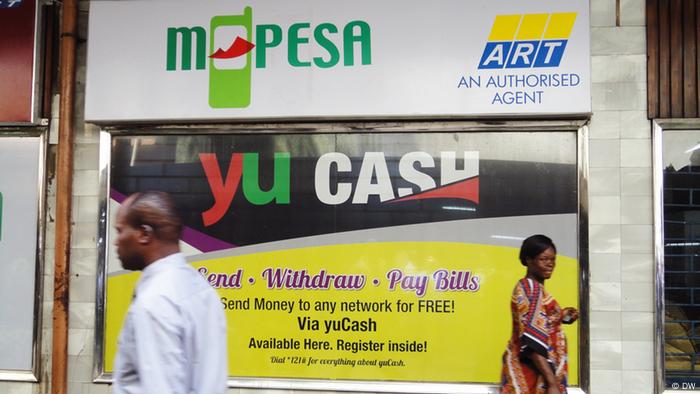 M-Pesa is a huge success in Kenya and one of the better-known mobile wallets outside of Africa too
Alexandre and other mobile payments experts met in Berlin this past week to discuss best practices in African mobile payments systems.
Vodafone's M-Pesa, which has become the most popular mobile wallet for phones in Kenya, is seen as a model from Africa that can be rolled out in eastern European markets, Alexandre says.
"Our research shows that the 50 percent of people in Romania who do have bank accounts are mostly taking cash out of their bank accounts once a month," she says. "They are completing all of their purchases in cash. So we thought providing them with a payment account on the mobile could be useful."
Connecting families
Mobile wallets allow people to send money to family, friends, and small businesses using mobile phones.
In Africa, the accounts aren't linked to bank accounts, but rather to cell phone providers' billing systems.
This sets them apart from mobile wallet systems in Europe like PayM, a UK-based system that's linked to a user's bank account and which allows friends and family to send cash to one another using only a UK mobile phone number.
Banks have been trying for decades to convince customers to transition from cash to credit and debits cards. And mobile payments are seen as an extension of these older systems.
Governments, for their part, favor cashless payments as a means of reducing tax evasion.
The services use the power of the Internet to allow "diaspora families" to send phone credit to relatives back home.
France Telekom's Orange mobile division has become a leader in this field with its "Top-Up" service.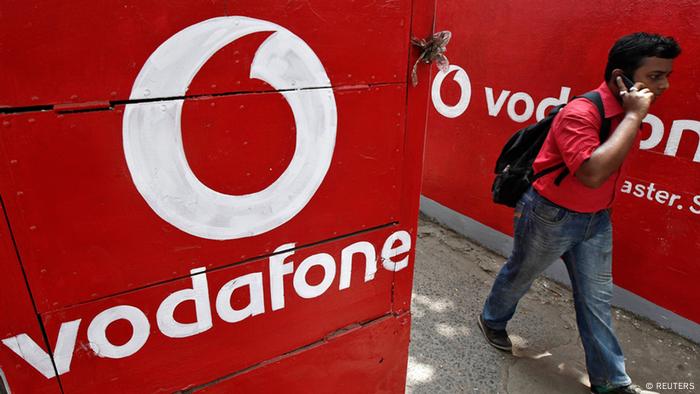 The question is whether Vodafone and others, like Orange, can make a success of mobile wallets in Europe
The service allows people living in Europe, the US and elsewhere to send airtime to family and friends instantly. It is targeted at African and Asian markets, including those where Orange doesn't own its own networks.
Sebastian Crozier of Orange says the Top-Up product is safer and more practical than sending cash.
"When you send airtime to your family, you are sure of the use of the transfer," Crozier says. "If you transfer money, you can't be sure that the money isn't going to be used to drink alcohol or to smoke or to gamble."
Unlikely to catch on
But there are skeptics.
Samee Zafar, a mobile payments consultant at Edgar, Dunn & Company in London, says that while services like Orange Top-Up and mobile wallets like M-Pesa make sense in an African or an eastern European context, they are unlikely to see widespread adoption in the rest of Europe or the US.
"I think in general the types of mobile payments systems you have in Africa have been tried many times in the US and other markets," says Zafar. "But they just haven't gotten the traction they've won in the original markets."
Be that as it may, big banks all around Europe - as well as small startups from London to Berlin - are hoping to convince their customers to try mobile wallets - no matter how difficult it is to match the convenience of cash.