In a joint statement, the Council's 15 members, including Pyongyang's key ally and neighbor China, "strongly condemned" North Korea's reported nuclear test, declaring it a "clear threat to international peace and security."
The current Security Council president, Elbio Rosselli, said the grouping would prepare further measures against Pyongyang, after the communist state claimed on Wednesday it had detonated a miniaturized hydrogen device.
"The members of the Security Council...recalled that they have previously expressed their determination to take further signficant measures in the event of another nuclear test," Rosselli said. "In line with this commitment, members will begin to work imediately on such measures in a new Security Council resolution."
Wednesday's meeting was held at the request of the US and Japan after a day of tough responses from the international community, many of whom called for further sanctions on the communist state, after three previous tests in 2006, 2009 and 2013 triggered several tranches of UN penalties.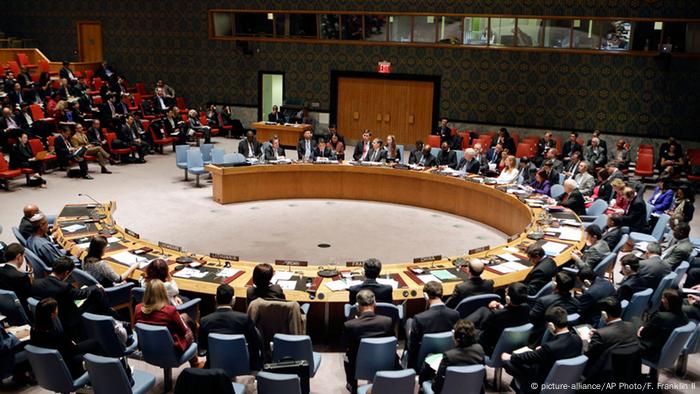 The 15-member Council met on Wednesday following international disapproval of the test
Ahead of the meeting, UN Secretary-General Ban Ki-moon slammed Pyongyang's action, saying it was "profoundly destabilizing for regional security," and demanded the North "cease any further nuclear activities."
German Foreign Minister Frank-Walter Steinmeier called on the international community to respond with determination and clarity.
Pyongyang's day of pride
Wednesday's self-declared H-bomb test, two days before North Korean leader Kim Jong Un's birthday, was the fourth time the isolated state had exploded a nuclear device.
State television said "the republic's first hydrogen bomb test" had been "successfully performed at 10:00 am (0130 UTC)."
"Let the world look up to the strong, self-reliant nuclear-armed state," the broadcaster said, citing a handwritten note supposedly written by Kim.
Experts are skeptical
The test surprised many analysts and prompted skepticism over whether Pyongyang really has the technological capacity to carry out such a test. A hydrogen device is more powerful than those the North is believed to have detonated to date.
Preliminary data collected by the Vienna-based Comprehensive Nuclear-Test-Ban Treaty Organization suggested the device was slightly less powerful than the North's last nuclear test in 2013.
"They could have tested some middle stage kind (of device) between an A-bomb and H-bomb, but unless they come up with any clear evidence, it is difficult to trust their claim," said Yang Uk, an analyst at the Korea Defence and Security Forum.
US nuclear specialists also doubted whether the test was of a hydrogen bomb, adding it would take at least several days to determine what kind of device North Korea had used.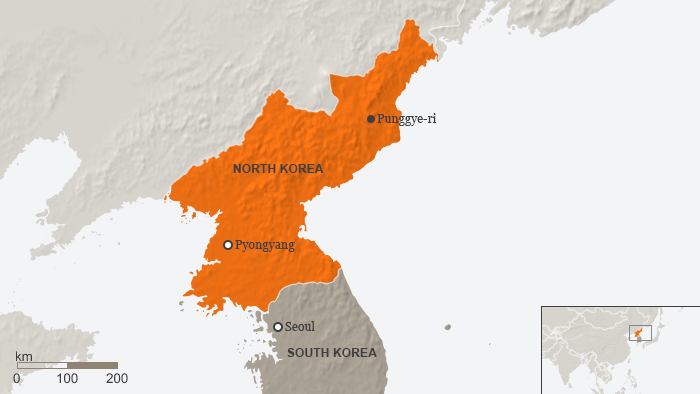 The US reported a 5.1 magnitude quake that South Korea said was 49 km (30 miles) from the Punggye-ri site, where the North has conducted previous tests.
Bruce Bennett, a senior defense analyst with the Rand Corporation told Agence France-Presse: "If it were a real H-bomb, the Richter scale reading should have been about a hundred times more powerful."
International condemnation
Wednesday's reported test was quickly condemned the world over. South Korean President Park Geun-hye called it a "grave provocation," and appealed for a strong international response.
US Defense Secretary Ash Carter and his South Korean counterpart agreed that the test "should have consequences," the Pentagon said, following a meeting between the pair.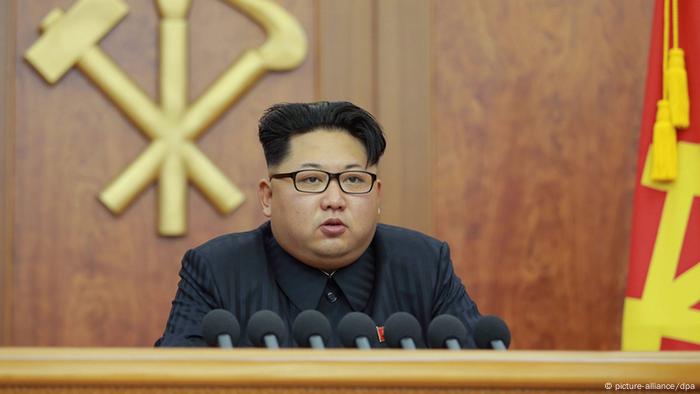 The reported test came two days before North Korean leader Kim Jong Un's birthday
China said it "firmly opposes" the nuclear test, which was carried out "irrespective of the international community's opposition," while Russia's tone was more tempered. Its ambassador to the UN Vitaly Churkin called for "cool heads" and a "proportionate response."
Japan's Foreign Minister Fumio Kishida said he planned to "work with other countries so that a resolution with strong content can be adopted...as swiftly as possible."
China key to next move
Analysts said China's response following the test would be key in determining the international community's next step.
Beijing has restrained US-led allies from stronger action against Pyongyang in the past, but has displayed increasing frustration with Pyongyang's refusal to suspend testing.
US Democrat presidential hopeful Hillary Clinton called on Beijing to be more assertive in deterring the North, also calling for sanctions and a strengthened American missile defense.
mm/msh (AP, AFP, dpa, Reuters)