At a meeting early this week, UEFA's executive committee approved a "financial fair play concept" that requires teams to balance their income and their expenditures by the start of the 2012 season.
The measure was taken to level the playing field and prevent ultra-rich owners, such as most recently Sheikh Mansour bin Zayed al Nahyan at Manchester City, from injecting hundreds of millions into clubs.
It is also aimed at hindering credit-financed spending sprees like the one Real Madrid went on this summer when they purchased Cristiano Ronaldo and Kaka.
The basic thrust of the measure would tie the amount of money clubs are allowed to spend in any one season to the amount they earn. Teams that overspent would be ineligible for the Champions League.
UEFA boss Michael Platini says the limit is in clubs' own interest, not only because it bolsters fair competition, but also because it ensures teams won't buy themselves into oblivion.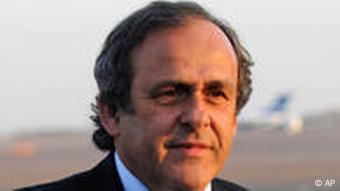 The rules are the brainchild of UEFA President Platini
"We don't want to kill or hurt the clubs," Platini said when the decision was announced. "On the contrary we want to help them…Living within your means is the basis of accounting, but it hasn't been the basis for football for many years now."
But as with most UEFA decisions, the issues involved aren't completely clear-cut. Clubs like Real Madrid and Manchester United may have massive debts on their books, but their incomes and estimated assets and overall value, too, are enormous.
So how will the rules be enforced, and what impact will they have on individual clubs? DW-WORLD contacted UEFA to get some answers.
New license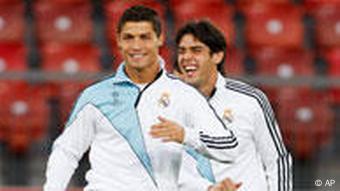 Real spent 158 million euros in largely borrowed money on Cristiano Ronaldo and Kaka
UEFA has created a Club Financial Control Panel, headed by former Belgian Prime Minister Jean-Luc Dahaene, to oversee teams' spending. But much of the auditing will be carried out at the country level.
Essentially, teams will be required to get a license for the Champions League much as they do for their national leagues.
"The panel will be working together with the national football associations of UEFA members, using the figures from their licensing systems," a spokesman at the UEFA press office told DW-WORLD.
But the licensing procedures vary from association to association, as does the stringency with which they are adhered to. Germany, for instance, requires clubs to prove that they will stay solvent during the season - but not that they will actually break even.
Moreover, no decision has been made about the status of debts which clubs have already racked up. UEFA, said the spokesman, will be debating that question in the coming months.
And the line between revenues generated by clubs per se and money given to them by wealthy owners or patrons could become very blurry. The spokesman said interpretations of the rules would be made on a case-by-case basis.
So, the best way to understand the potential impact of the new requirements is by looking at specific examples.
Bayern to benefit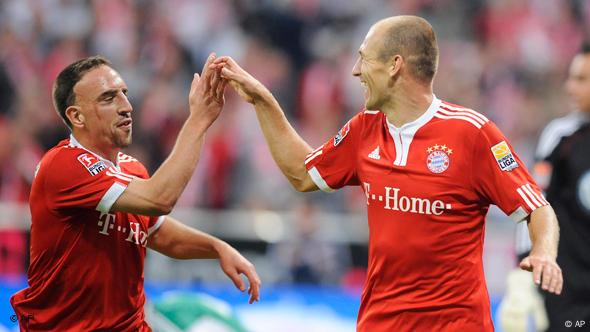 Bayern's own wealth financed stars like Franck Ribery and Arjen Robben
The Bundesliga is a comparatively responsible league in fiscal terms. In 2007-8, all 18 of the teams then in the first division reported an annual operating profit.
Heading the pack, at least in terms of business done, was Bayern Munich. And the German powerhouse has millions in capital in reserve.
If Bayern want to invest some of their savings in buying new players, that would be fine under UEFA's fiscal fair play standards.
"If they're in a position to prove they have the money, they would be free to spend it," the UEFA spokesman said.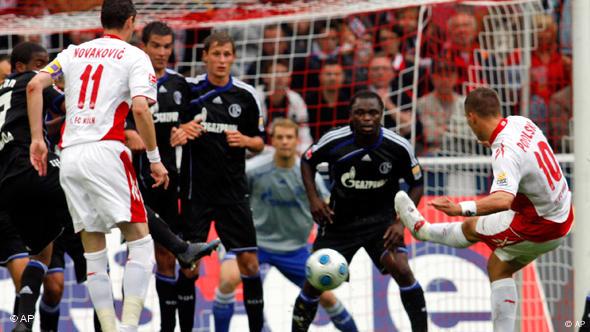 Schalke's finances have been in the firing line
But Schalke is a different story. The big German club is reportedly 136.5 million euros ($4,200 million) in debt and has already sold off revenues from future ticket sales and its most lucrative sponsoring deals to investors.
Former Schalke commercial manager Rudi Assauer recently told Bild newspaper that the club has been late in paying wages, and although current team bosses have repeatedly denied that the club is in trouble, they're currently trying to reduce expenditures for player salaries by around 15 percent.
Schalke's financing has been among the most daring - some say dubious - in Germany, and the club could find it has far less room to maneuver under the new UEFA system.
Sponsors or patrons?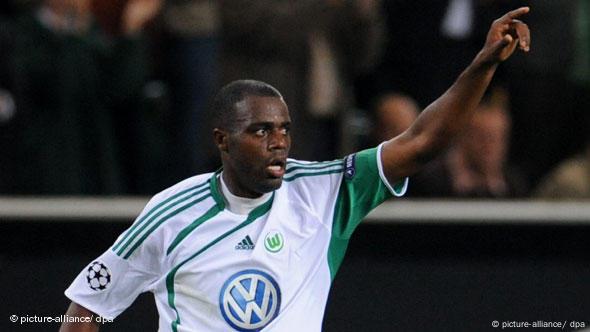 VW is an integral part of Wolfsburg
Because the Bundesliga requires clubs which become publically listed companies to retain the majority of their shares, the league doesn't have mega-rich owners like Man City's Nahyan or Chelsea's Roman Abramovich, whose influence UEFA would like to curb.
Last season's champions Wolfsburg, for example, were able to draw tens of millions from corporate sponsor Volkswagen in building their current squad.
And Hoffenheim have also relied on the wealth of patron software billionaire Dietmar Hopp to fuel their rise to the top flight. Even so, the club recorded a 5.2 million euro deficit in 2007-8.
As of 2012, both these types of cases would be subject to UEFA scrutiny - and the clubs possibly hit with punishments.
So while rules aimed at teams like Man City and Real seem likely to help most Bundesliga clubs, some may have to significantly change their business practices to live up to the new "only-spend-what-you-earn" standard.
Author: Jefferson Chase
Editor: Trinity Hartman