The killing of Saudi journalist Jamal Khashoggi in Saudi Arabia's Istanbul consulate has put a strain on Turkey's relationship with the Gulf monarchy. Until recently, Turkey had been at pains to maintain good ties with the Saudis, while also keeping friendly relations with the Sunni Muslim Brotherhood — an organization Khashoggi supported, incidentally. Now, it seems, Turkey's political balancing act has come to an end; the gloves are coming off and Ankara wants Saudi Arabia to come clean about the killing.
Turkish President Recep Tayyip Erdogan has vowed that Khashoggi's murder will be fully investigated. Former Turkish Foreign Minister Yasar Yakis believes Erdogan's tough new stance vis-a-vis Riyadh is not only a result of Khashoggi's death, but part of his broader political agenda.
Read more: Turkey's flawed investigation of journalist Jamal Khashoggi's death
Turkey's ties to the Muslim Brotherhood
Turkey's relationship to the Muslim Brotherhood — one of the most important political movements in the Arab world, which has its roots in Egypt — always played an important role in ties between Ankara and Riyadh. Indeed, it is well-known that the Saudis disapproved of Turkey's relationship with the Brotherhood.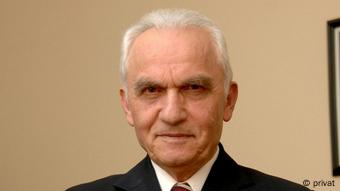 Yakis is Turkey's former foreign minister
Even so, and despite the complicated state of Middle Eastern politics, Turkey is trying to uphold its ties to the organization, along with Iran, according to Yakis. In response to Turkey's Brotherhood relationship, Saudi Arabia has sought closer ties with Israel, he said. And the Gulf monarchy is also cooperating with the Kurds, a group long at odds with Erdogan's government — especially in Syria.
"The Kurds are America's closest ally in the fight against [Islamic State] in Syria," said Yakis, noting that they recently received arms worth $200 million (€174 million). "The weapons were provided by the US, the Saudi kingdom footed the bill." What's more, Turkey was rather irritated that the Kurds received such support, he added.
Read more: Saudi Arabia says 'Investors back when dust settles'
In light of the complicated Saudi-Turkish ties, Erdogan is using Khashoggi's murder as leverage against Riyadh, Yakis said. Erdogan has signaled that he has information which he could use against them, without revealing everything he knows, he explained, which will keep the Saudis and Turks busy in talks.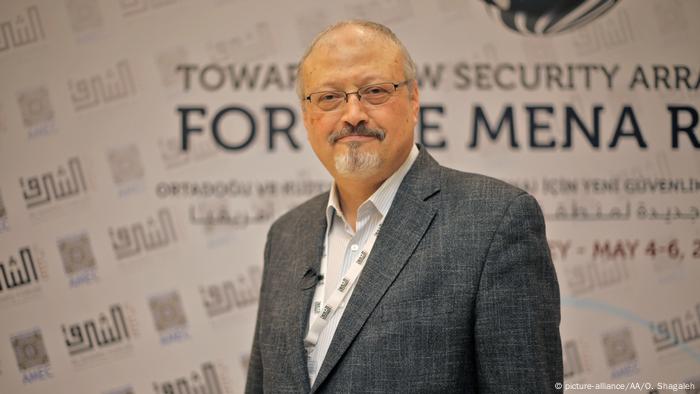 Experts say Khashoggi's murder may well change the balance of power in the Middle East
Deeply at odds
These talks could indicate that Turkey wishes to play a greater role in the Arab world. Indeed, during a visit to Egypt in early 2018, Saudi Crown Prince Mohammed bin Salman accused Turkey of supporting Iran and Islamist organizations, and blamed the country for working towards building an Arab caliphate.
Burak Bilgehan Ozpek, a political researcher at Ankara's TOBB University of Economics and Technology, said that Turkey has by and large ignored these accusations. Turkey did, however, severely criticize Saudi Arabia when it, together with several other Arab states, imposed an economic embargo on Qatar in 2017. So while Turkey was helping Qatar fight the embargo, it was simultaneously trying to keep tensions with the Saudi kingdom to a minimum.
Read more: Jamal Khashoggi's mysterious disappearance and death
Ozpek believes Khashoggi's murder has pushed Erdogan to pressure the Saudis. If Saudi Arabia reconsiders its stance in the region and with regard to Turkey, tensions may be reduced, he said, but noted he is nonetheless skeptical about whether the Khashoggi affair will be fully resolved.
"Turkey is acting as if it were in control of the case, and is feeding expectations of a transparent investigation," Ozpek said. Only time will tell if these expectation are met, he added, explaining that until that happens, there is no certainty over what really happened to Khashoggi.