The order, made to all 1,577 university deans at state and private institutitions, was reported by Turkey's state broacaster TRT, and followed the earlier sacking of 15,200 staff working for the National Education Ministry.
Officials said an investigation had been launched against employees at both urban and rural education establishments suspected of having links to a religious movement blamed for the attempted overthrow of the government on Friday. The failed coup left 232 people dead and thousands wounded.
More than 250 staff working in Prime Minister Binali Yildirim's office were also dismissed, the state-run Anadolu news agency reported. The mass firings followed similar purges in several government ministries on Monday.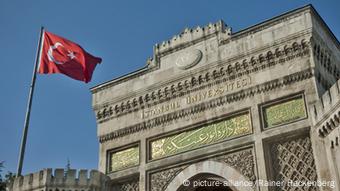 Also Tuesday, the National Intelligence Organization suspended 100 staff from their duties, a senior Turkish official said. Most of those fired were not active agents. Turkish President Recep Tayyip Erdogan's main military aide, Erkan Kivrak, was taken into custody, Anadolu reported.
Thousands of others - from the military, police, judiciary and other government departments - have either been suspended or detained over the past four days and many now face prosecution.
Gulen dossier sent
Erdogan has put the blame for the coup attempt firmly on US-based Islamic preacher Fethullah Gulen. On Tuesday, the country's broadcasting regulator canceled licenses of all radio and television stations linked to Gulen's religious movement.
Washington has said it could only consider an extradition request for Gulen if the Ankara government can provide clear evidence of his involvement. Turkey sent a dossier detailing what it said contained details of the 75-year-old preacher's activities.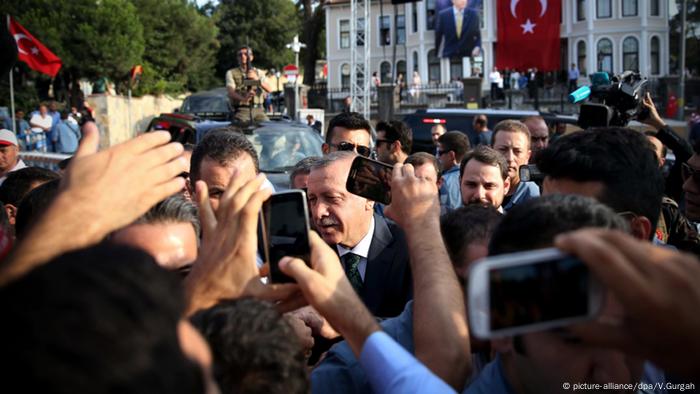 Erdogan has been criticized for his post-coup purge
Along with Gulen, some senior government officials and a section of the military have been accused of organizing the failed coup.
Military tarnished
In an attempt to restore its image, the army released a statement Tuesday reassuring the public that the vast majority of its members had no links to the attempted revolt. Turkey's military is reported to be 640,000 personnel strong.
The United Nations joined the chorus of world leaders voicing concern at the sweeping nature of the post-coup purge, urging a measured response from the Turkish government.
"In the aftermath of such a traumatic experience, it is particularly crucial to ensure that human rights are not squandered in the name of security and in the rush to punish those perceived to be responsible," UN Commissioner for Human Rights Zeid Ra'ad Al Hussein said Tuesday.
Hussein also warned Turkey it would be in violation of international law if it were to reintroduce the death penalty in the wake of the coup, a move Erdogan has repeatedly mooted since last weekend.
Also Tuesday, Turkey cut a key interest rate, to help shore up the economy amid market concerns about the impact of the failed coup, which have rattled the country's financial markets.
mm/ (AFP, AP, dpa, Reuters)